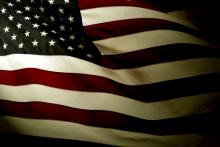 "Everyone brings out the choice wine first and then the cheaper wine after the guests have had too much to drink; but you have saved the best till now." John 2:10
I recently saw the very fine understated film, Promised Land, starring Matt Damon, which peels back the glamour and allure of large amounts of money from huge energy corporations drilling for natural gas, engaging in a practice called fracking. Fracking offered the promise of making individuals and families rich, maybe very rich millionaires, but there was also the possibility of releasing chemicals into the soil and groundwater hastening the death of these struggling communities.
No quick, easy answers are offered in this film, but we are reminded of the great promise that this land called America holds for all 300 million plus of us. We are reminded of promises unfulfilled, dashed hopes, and shattered dreams.
Reading this second chapter of John's Gospel, when Jesus was at a wedding feast in Cana of Galilee, we see here also great promise, but promises unfulfilled, dashed hopes, and shattered dreams. A young couple at a high moment starting life out together with great joy, but the joy becomes elusive as a problem soon develops. There is a shortage, a running out of wine. Not only was that a social embarrassment; it was a symbol and sign of what was yet to come. For a wedding to run out of wine was an omen that there was little chance of this particular marriage reaching its full potential.  Promises barely made, but already promises unfulfilled, dashed hopes, and shattered dreams.
As we stand this week on the cliff of a critical moment in the life of our nation — Martin Luther King, Jr. Day and the second inauguration of Barack Hussein Obama, the first person of African descent, as the 44th President of this country — some already view that promises are broken and unfulfilled. There are dashed hopes and shattered dreams.