Homebrewed Christianity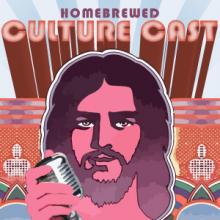 This week on the Homebrewed CultureCast, we welcomed Stephen Simpson, one of the heads of Psychology at Fuller Theological Seminary, to the show to discuss the intersection of faith and psychology. Specifically, we wanted to try and figure out with him where the thin line between religious fanaticism and pathological mental illness was. Hey, there it is!!!
We were stoked to sit down with Jim Wallis, Sojourners guru, political activist and all-around change agent for the common good to chat up what happened during the most recent elections. We talk about what comes next, how the parties will respond to the electorate and where both sides can come together for real change.
And although Jim Wallis does sound a little bit like Darth Vader in this episode, it's not his fault. We had an audio glitch in the recording in our haste to get this to you quickly.
Listen to the podcast and read a partial transcript inside the blog ...