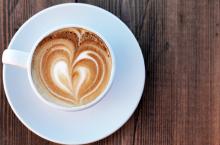 Nowadays, "values" is no longer just a code word for the religious right's assault on cultural trends they don't like. "Values" are cropping up in all political and cultural camps. The acquisitive life simply isn't sustainable. Consumerism becomes dull, and non-stop partying seems shallow.
Interesting people read books, play challenging games (Scrabble is surprisingly hot), and enjoy long meals in quiet places. Even in colleges — the last bastion of anything-goes — poetry readings, bike treks and mission work are encroaching on beer blasts. Canning your own vegetables is suddenly en vogue.
The dynamics are similar to our growing distaste for religious extremism and the politics of hatred. We have seen ourselves up close and decided we can do better. Pouring a lifetime of earnings into showy living becomes embarrassing. Turning religion into shouting matches and rampant bigotry doesn't pass any gospel sniff test.