grapes of wrath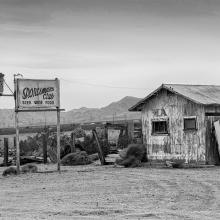 Seventy-eight years ago, John Steinbeck published The Grapes of Wrath. It's since become a staple in high-school curricula, offering a glimpse into our nation's troubled history. But its lessons are just as applicable today in our hyper-polarized climate, in which empathy is often found lacking.
When John Steinbeck's classic novel The Grapes of Wrath was published in 1939, it caused a sensation. It won the Pulitzer Prize and was the best-selling novel of the year. Just months later, in 1940, the book was turned into a film by John Ford, which was nominated for seven Academy Awards.
For readers today, Steinbeck's migration saga remains relevant as a piece of (dramatized) social analysis. It's essentially a road novel about the Joads, a poor Midwestern migrant farming family. Throughout the novel, the Joads fight to keep their family intact while fleeing the 1930s Oklahoma Dustbowl for the hope of farm work in California.