GOP nomination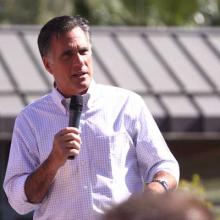 Mitt Romney clinched the GOP presidential nomination on May 28, becoming the first Mormon selected by a major political party. But will his barrier-breaking faith be a boon or bane to his White House campaign?
The answer to that question could presage the next president, and two studies published in May come to contradictory conclusions.
In both studies people were given information about Romney and his Church of Jesus Christ of Latter-day Saints, then asked whether they would be more or less likely to vote for him.