good neighbors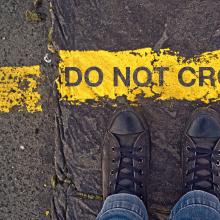 Pentecost celebrates the giving of the Holy Spirit and reminds us that our story isn't static but dynamic, alive, and unfolding. In the same way that the disciples moved out from Jerusalem after Pentecost, we are to move out of our places of comfort and complacency as we join God in the world he is making.
Christians are called to be peacemakers and healers. Disagreement on policy does not excuse us from a responsibility to help those who come home broken and in need of help.
You might call yourself a pacifist, a just-war theorist, a pragmatist, a dove or a hawk but today (and every day), you should be a good neighbor to a veteran.