financial stewardship
Superstorm Sandy left behind an indelible image of the future.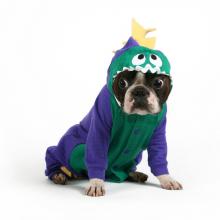 I'm coming to terms with the realization that I'm a big, fat fake. But at least I'm in good company.
Amy's birthday was last Sunday. We had just arrived in Portland, so we went to a fancy-pants restaurant, situated several hundred feet above the skyline, with a view of the entire surrounding city, the Willamette River and Mount Hood. We shared a bottle of wine, enjoyed outstanding service and indulged on gourmet food to celebrate her ever-growing tenure as an occupant of our planet.
The bill for the night was nearly enough to cover groceries for our family for up to two weeks.
We could manage it; we knew it was pricey before we got there. And it was fairly easy to justify too. We were making memories. It was an other step in the courtship, helping us fall in love with our new city. We had worked hard over the past eight years, establishing a church in Colorado, struggling to pay bills at times, and we're now enjoying some material fruits of our labor.
What bullshit.
Seriously, how does anyone really justify spending that kind of money on one meal? After all, from our vantage point on the 30th floor, I could see scads of people below, standing on street corners, tucked in under sleeping bags and beneath cardboard boxes, walking wearily from one job to the next, hoping to pull together enough to make rent.