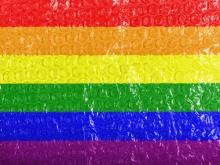 On the campus of the University of Missouri-St. Louis, the Rev. Gary Meier addressed a congregation of sorts — people who wanted to hear what the Roman Catholic priest had been thinking since, nearly a year ago, he last stood before a flock.
That was last June, when Meier told his parishioners at Saints Teresa and Bridget Church in north St. Louis that he would take a leave of absence "to discern what ministry God was calling me to do."
Meier, 49, had told his archbishop that he could no longer teach the Catholic church's stance on homosexuality.
"I have tried over the years to reconcile my silence as a gay priest with that of the Church's increasingly anti-gay stance. I have been unsuccessful," Meier writes in his book "Hidden Voices: Reflections of a Gay, Catholic Priest."