faith-based advocacy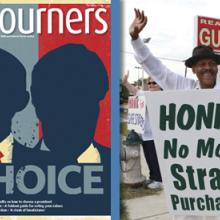 Faith communities work to stem the flow of guns to criminals.
The Huffington Post's Senior Religion Editor, Paul Brandeis Raushenbush, interviews civil rights leader Rep. John Lewis. Lewis says:
The church should be out front leading the way, and be a headlight rather than a taillight. If you are going to live up to the teachings of the Great Teacher, and follow in the tradition of the great leaders of faith, you have to be out there, shining the light, preaching the Good News and living the Good News. You have to make it real.
Read the full interview here