expendable income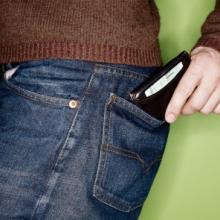 Throughout my salad years, I gave as I could — probably somewhere around the national average. But that was the problem.
I gave as I could, but never as I was called to do. By God.
I realized that I had been lying to both myself and God. I was never a "poor" college student. I was never a "poor" non-profit worker. I was never a "poor" young professional in D.C.
When I was in school, with very little expendable income, I still received a quality education, had consistent access to food, my housing was stable, and I had health insurance. My starting salary after college put me above the national poverty threshold (about $24,000 a year… for a family of four).
Then I took a look at the Global Rich List, which calculates your income compared to the global population. I realized I was quickly approaching the 1 percent. That's right. In global terms, I wasn't there yet, but I was well on my way to becoming a card-carrying member of the global elite — the dreaded 1 percenters.
Yup, all it takes to hit the top 1 percent of global income earners is to make $47,500 a year.