eulogy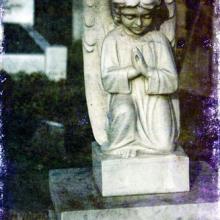 For some months now, I have been ruminating on the writer John Podhoretz's eulogy in Commentary magazine for his sister Rachel Abrams upon her death, from stomach cancer, at age 62. Commentary effectively being the Podhoretz family house organ, and the Podhoretzes effectively being the mythological family of the origin of neoconservatism, the essay would be of interest to anyone interested in cultural and religious sociology — or at least to me.
I, too, come from a family that has also tended to think of itself in somewhat mythological, contrarian terms — This is what Langstons are like — so a meditation from the heart of another large, bustling family is an immediate and natural draw for me.
But lay that all aside. The eulogy wins, and haunts, because it is the passionate remembrance of a sister by her brother. Despite their being part of a prominent East Coast family, its focus is relentlessly on the small acts of family and home that transfigure quotidian existence. Podhoretz dwells lovingly on Rachel as a housewife, a lifetime foul-mouth, an exuberant and dedicated mother, an artist, and finally a writer who let loose with political commentary in her late fifties as online blogs began gathering steam.
"I loved you, Rachel," he concludes poignantly, in words I could read over and over. "I liked you. And oh, oh, oh, how I admired you."
So much of that poignancy is derived from direct address to his sister, who is no longer there to receive it. Having just hit 45, Dante comes to mind: midway-through-the-journey-of-our-life-I found myself within a dark wood for the right way had been lost. Who can know how our days are numbered? The lesson for me is that I should tell of how I love my brother John, even as he lives.