Elizabeth Eaton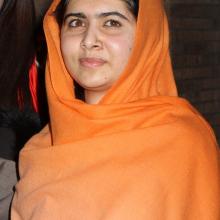 The year 2013 may well come to be known as the Year of the Woman.
Women of high socio-economic status both applauded and lamented the publication of Sheryl Sandberg's Lean In, while women of a certain age waxed nostalgic over the 50th anniversary release of Betty Friedan's The Feminine Mystique. Those under 30 were surprised that the latter book existed, and those in their middle years realized the reading assignment that somewhat bored them as inapplicable in college was now vitally important, as they struggled with work/life balance and debated whether to stay home with the kids or remain in the paid workforce.
The "mommy wars" raged, and were fueled by controversial statements and work policies by women in positions of leadership. Stay-at-home moms and paycheck-earning moms stared one another down across a divide narrower than they realized, and bloggers everywhere called for a united female front.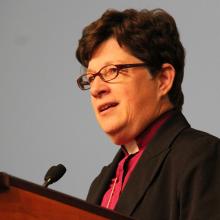 The Evangelical Lutheran Church in America on Wednesday elected the Rev. Elizabeth Eaton as the denomination's first female presiding bishop. Eaton received 600 votes against incumbent Presiding Bishop Mark Hanson, who received 287.
Eaton, the current ELCA bishop of Cleveland, is married to the Rev. Conrad Selnick, an Episcopal priest. Like Hanson, she is considered a moderate who supported the denomination's decision to allow partnered gay clergy while allowing room for churches to disagree, according to the Pittsburgh Post-Gazette.
A native of Cleveland, she received a master of divinity degree from Harvard Divinity School.
"We are a church that is overwhelmingly European in a culture that is increasingly pluralistic," Eaton told the ELCA Churchwide Assembly in Pittsburgh shortly after the election.
"We need to welcome the gifts of those who come from different places, that is a conversation we need to have as a church."