Eddie Son Long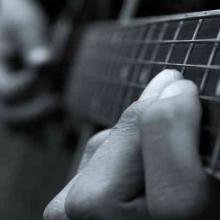 "If you tell a lie, it will be all over the country in a day or two. But if you tell the truth, it will take ten years to get there." ~ Eddie "Son" House
And the truth is what Jesus offered the people of his hometown in this tale from Mark's Gospel. Jesus offered his prophetic witness of truth-telling. He held up a mirror and showed them who they were. He held up a mirror and said to them, "The Kingdom of God is with you."
They were enraged that one of their own would do such a thing.
He was utterly astonished that the people who had raised him were incapable of facing their own truth.
He also knew that if they could not face the realities of their own complicated lives they would not be able to embrace the healing and forgiveness that God offered.
Jesus had the blues. He had the hometown blues.
So, rejected, he fled his hometown.

Then he sent his apostles out into the world proclaiming peace, healing the sick and the lame, and prepared to face the same rejection. People don't like to be reminded of the complications of real life. None of us like the feeling of being judged when the mirror is held up before us.