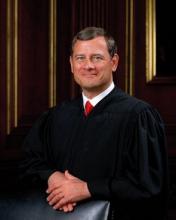 In some ways, the case of the Muslim prisoner who wants to grow a beard seems easy.  When it comes to a prisoner's religious rights, federal laws favors accommodation when possible.
So how could Gregory Holt — known as Abdul Maalik Muhammad after his conversion to Islam — possibly lose at the Supreme Court, where the justices heard his case on Oct. 7?
Holt wants to grow a mere half-inch beard — a length of whisker allowed in the vast majority of state prison systems, but not the one where he is incarcerated: Arkansas.
Even Chief Justice John Roberts wondered how such a seemingly straightforward case came before the high court, which usually occupies itself with the thorniest of legal questions.