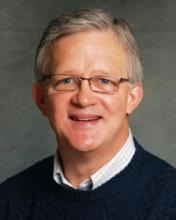 A group of leading evangelicals is expressing concern over the recent dismissal of the American Bible Society's new president after just six months on the job.
At nearly 200 years old with headquarters in Manhattan, ABS is a nonprofit that aims to provide tools to people to read the Bible. In 2012, it reported nearly $500 million in assets, receiving nearly $40 million in donations.
Doug Birdsall became president and CEO of ABS in March after leading a global gathering of evangelicals for the Lausanne Movement's Cape Town 2010 meeting. Weeks before his Nov. 8 inauguration ceremony at ABS, he was dismissed by the board, which cited significant differences in how to achieve the organization's goals.
"Obviously it was a deep blow," Birdsall said on Wednesday. "It's a bit of a mystery."