Disney's The Lone Ranger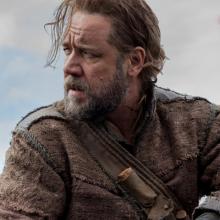 Following the success of the History Channel's mini-series, The Bible, which appeared weekly last March, Hollywood seems to have renewed an avenue in which Biblical adaptations are allowed to enjoy a significant amount of limelight.
Two blockbuster titles are to set to be released in 2014: Paramount Picture's Noah and 21st Century Fox's Exodus. These two films both boast a star-studded cast as directors Darren Aronofsky and Ridley Scott hope to astonish audiences by combining stunning visualizations with two of the most popular accounts from the Old Testament, the Great Flood and the Exodus out of Egypt.
As a Christian and an avid movie-goer, I was thrilled to read that these two films were in production. However, once I saw the actors cast to play the leading roles in these two films, my excitement quickly turned to disdain. Not a single one of the leading roles in either movie was given to a person of Middle Eastern descent.