disaster aid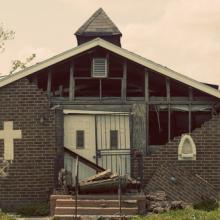 The House Wednesday overwhelmingly passed a bill to allow places of worship to receive federal aid to repair their buildings damaged during Hurricane Sandy.
The bill, which garnered strong bipartisan support, is also expected to pass the Senate, and would address what its sponsors consider a discriminatory practice that keeps federal disaster money from religious groups.
Currently the Federal Emergency Management Agency excludes religious organizations but assists privately owned nonprofits. If the bill becomes law, it will make houses of worship eligible for relief on the same terms as other nonprofits.
"Today's debate and vote is about those who are being unfairly left out and left behind," Christopher Smith, R-N.J., one of the bill's lead sponsors, told his House colleagues.
"It's about those who helped feed, comfort, clothe, and shelter tens of thousands of victims now being told they are ineligible for a FEMA grant."