danger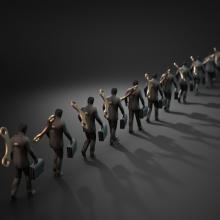 It is not a particular religious or political set of values or ideology that is the heart of the problem here. Authoritarianism goes beyond political or religious affiliation.
Given authoritarianism's penchant for enforcing its will through the means of coercion and force, at the expense of religious and civil liberties, it is vital for those who identify with these groups to recognize this, and the very real danger that this poses.
It is not enough for progressive evangelicals and political liberals or even moderates to speak out. Conservative politicians and religious leaders alike need to recognize the very real danger of authoritarianism, and find the moral courage to speak out against it.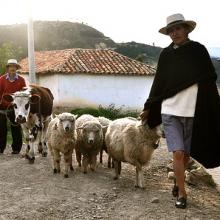 Colombia's campesinos ("people of the land") — peasants, farmers and artisanal miners, the indigenous — are calling out for an end to the exploitation and environmental destruction of their lifelong territories and homes.
They call out for a restoration of their livelihoods. Greed and violence punishing their land is also visited upon the campesinos themselves, leaving them dead, disappeared or disenfranchised as one of the world's largest internally displaced people groups.
The campesinos of Colombia have come together and called out.
Will we listen?
Will we locate our own story in theirs?
Will justice be done? Are we willing to work for it?