cover-up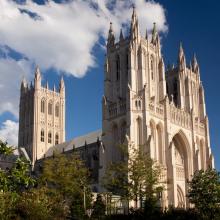 The firing of two senior Episcopal Church administrators for unspecified reasons after a four-month misconduct investigation has prompted warnings that the church's "cover-up" could endanger future victims. Some legal experts and advocates are calling for more disclosure about the managerial misconduct that led to the firings of Chief Deputy Operating Officer Sam McDonald and Director of Public Engagement Alex Baumgarten.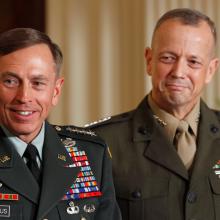 First, we had CIA Director David Petraeus being held over the fire for a possible affair with his biographer, Paula Broadwell. Then General John Allen, the top-ranking U.S. Commander in Afghanistan, drawn into the drama as allegations of indiscretions of his own with Jill Kelly (the credibility and severity of which remains to be determined), who also is linked to Ms. Broadwell and the related Petraeus drama. Then there's rumor of FBI agents sending shirtless pictures of themselves to women and … anyway, you get the idea.
As if all of that wasn't weird enough, now there's the matter of Kevin Clash, inventor of and voice for Sesame Street's Elmo, being accused by a young man of having an illicit relationship while the accuser was underage. The man has since recanted his claim, but not before Clash admitted to a consensual encounter with the accuser when he was of legal age, if just barely.
Why do they do it?