costco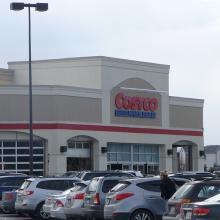 The religion section of The Huffington Post published an article on Tuesday about how some Christians are responding to Costco. Unfortunately, it wasn't about how Christians are celebrating the fact that this big-box store not only makes a profit and actually pays its employees a living wage.
That, after all, would be Good News.
No. These Christians have their panties in a bunch because Costco had Bibles labeled as fiction.
*Gasp*
My friend Irene Groot decided to try the Lenten Experiment this year. "I recently sent off a couple of hundred dollars to a local soup kitchen," she e-mailed me this morning. "That's the money I saved taking up your challenge."