clarity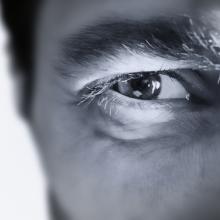 NEW YORK — The "October trifecta" that touched my life — my father's death, surgery the next day, and the unprecedented destruction of Hurricane Sandy around New York — did what traumatic events often do.
They left me emotionally fatigued and ready for some fresh clarity, fresh perspective, and fresh prioritizing.
When life seems fragile, it's clear some things matter more than others. It reminds us that attention must be paid to family, friends, and the differences we make in our work and our faith. Lesser concerns — like the tablet computer I have been angling to acquire — quickly fall away.