Claire McCaskill
As the House debates a bill to limit abortion, Republicans are reopening a subject that cost them dearly in 2012 and continues to present perils for the party's attempt to appeal to women voters.
Even before the full House took up the bill Tuesday to ban abortion after 20 weeks of pregnancy, Republicans had a sharp reminder of how sensitive the issue can be when Rep. Trent Franks, R-Ariz., appeared to say that rape rarely results in pregnancy.
"The incidence of rape resulting in pregnancy [is] very low," Franks said at a June 12 committee hearing on the bill. Franks later said he meant that third-trimester abortions of pregnancies caused by rape are rare.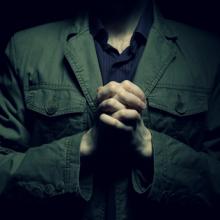 Voters in Missouri overwhelmingly approved a "right to pray" amendment to the state's constitution on Tuesday, despite concerns about the measure's necessity and legality.
Amendment 2, which supporters said would protect the freedom of religious expression in public schools and other public spaces, received nearly 80 percent of the vote.
The language on Tuesday's ballot stressed the rights of citizens to express their religious beliefs and the rights of children to pray and acknowledge God in schools. It also stated that students could be exempted from classroom activities that violate their religious beliefs.
State Rep. Mike McGhee, a Republican who sponsored the amendment, said it would remind people about their religious freedoms, such as reading religious books at school. "It's OK to bring your Bible to study hall," he said.