church property disputes
For the second time in as many months, a state court has sided with a group of breakaway Episcopalians, ruling that they can keep their property after leaving the national church in 2008 over sharp differences on homosexuality and the authority of Scripture.
Judge John P. Chupp of the 141st District Court in Tarrant County, Texas, ruled March 2 that more than 60 parishes in greater Fort Worth can retain their property and remain independent of the Episcopal Church.
"We are grateful for the ruling in our favor,"said Bishop Jack Iker, the former Episcopal bishop of Fort Worth who's now affiliated with the Anglican Church in North America, which formed in 2009 as a rival to the Episcopal Church. "It's clear that both church laws and Texas laws have been rightly applied to this dispute."
While still a part of the Episcopal Church, Iker was a leader of the church's small conservative wing that opposed the 2003 consecration of an openly gay bishop and blessings for same-sex unions. He's also criticized the theology of Presiding Bishop Katharine Jefferts Schori as unorthodox, and he refers women seeking ordination to a neighboring diocese.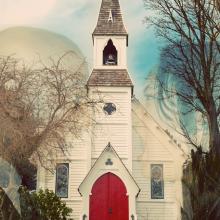 When disgruntled congregations have left hierarchical denominations such as the Episcopal Church, they've often lost property battles as civil courts ruled buildings and land are not theirs to keep.
But outcomes could be different this year, court watchers say, as high-profile cases involving dozens of Episcopal congregations in South Carolina and Texas wind their way through state courts. That prospect has observers watching for insights that could shape legal strategies in other states and denominations.
Both cases involve conservative dioceses that voted to leave the Episcopal Church over homosexuality, among other issues. In South Carolina, congregations representing about 22,000 people are suing the Episcopal Church for control of real estate worth some $500 million and rights to the diocese's identity. In Texas, the national Episcopal Church is suing about 60 breakaway congregations in the Fort Worth area for properties estimated to be worth more than $100 million.