Church family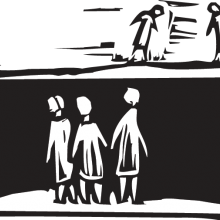 In recent years, my family has navigated some rough patches: death, cancer treatments, open heart surgeries, chronic disease, etc. Now, I'm certain this isn't everyone's experience, but mine has been that in these times of trauma or tragedy, family comes together to stand with one another as we wrestle through life's crap. We aren't picking fights, we are crying on each other's shoulders.
In recent months, our human family has been enduring an especially rough patch.
War.
Racism.
Suicide.
Deadly viruses.
Plane crashes.
Whether in remote villages or urban centers, few have been untouched (in some way) by the realities unfolding.
As I observe our corporate response to tragedy as a human family, and evaluate my own response in the midst of it, I have noticed something disturbing unfold. Rather than rally together as a family navigating a season of trauma, we have used this moment to divide, stir hatred and misunderstanding, point fingers, and more than anything, view those on the opposite side of an issue as less than human.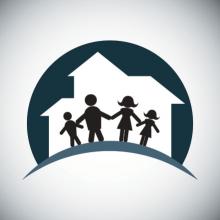 Until recently, I had always been in the majority. I am Caucasian, middle-class, healthy, and always did well in school. I had never had a personal label others would speak carefully about so as not to offend me. I had never been hurt by words people tossed around ignorantly to describe me. When taught appropriate ways to refer to a racial or ethnic group, I did not exactly understand why some words were preferable over others. Still, because I generally did as I was told, I followed the social rules. It certainly did not make much difference to me. In my preparation to become a teacher, learning "person-first" language (such as, "a child with a learning disability" rather than, "a learning disabled child") was easy enough, even if I could not identify with the reason behind it.
I still cannot pretend to understand what it feels like to be the subject of the examples I described above. However, I have come to a point in life where I am in the minority and the language people choose to use stings and isolates. I am 27, single, and my father has passed away. It seems everywhere I turn in the Christian world — churches, organizations, politicians — I am excluded, because I am not part of a family.