Christian company
It could get pretty crowded at Chick-fil-A this week — and not because of the fast-food restaurant's famous waffle fries.
Supporters and opponents of gay marriage plan to appear at Chick-fil-A locations nationwide after the company's president strongly denounced same-sex relationships.
The restaurant chain with Christian roots — "closed Sunday," it proudly proclaims — is run by owners with conservative values. Now company President and CEO Dan Cathy has sparked a nationwide food fight by saying he is "guilty as charged" for supporting traditional marriage.
"We are very much supportive of the family — the biblical definition of the family unit. We are a family-owned business, a family-led business, and we are married to our first wives," Cathy told the Biblical Recorder newspaper. The article was reprinted by Baptist Press on July 16.
Former Republican presidential candidate Mike Huckabee has spearheaded "Chick-fil-A Appreciation Day'' and, as of Tuesday, more than 500,000 people had pledged on its Facebook page to show up or give support to the restaurant via social media on Wednesday. [Editor's Note: As of 9:30 a.m. EST Wednesday, 853,482 people had said they were "attending" or "maybe attending" Huckabee's event at the fast-food chain.)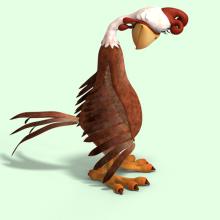 I've been a fan of Chick-fil-A for a long time. Their food is always great, their service is impeccable (almost to the point of being a little creepy), and the restaurants are squeaky clean.
It's not every day that you can enjoy a fast food restaurant where you actually feel like you're putting something reasonably good for you in your body. Well, at least not as bad as some.
But the point is, I have always liked them. And if I like them, my wife, Amy is practically a Chik-fil-A disciple.
We've planned meals on the road around their locations. Sure, I've known Chik-fil-A was a Christian-based organization with some values that leaned farther right than my own, but I respected their business model and ethic. Plus, I'm used to having fellow Christians to my right.
And then I saw this video: