child endangerment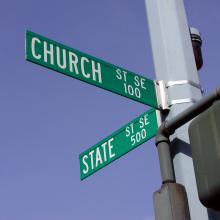 The sovereignty of religion in the United States is a thorny issue when it comes to state powers. But most Americans can agree that there are lines that even the Church cannot cross.
The problem is that sometimes that realization comes too late.
Sixteen-year-old Austin Sprout is the most recent victim of such religious transgressions. Oregon's Register-Guard recently reported that Sprout's parents declined medical care for their son, opting instead for prayer to ensure his recovery from an undisclosed but commonly preventable illness. He died in spite of their faithfulness.
Sprout's father, Brian, reportedly died of sepsis five years ago when the family refused medical treatment for his medical injury, opting for faith-based healing. The family attends The General Assembly Church of the First Born, a congregation the Huffington Post notes is "known for their practice of faith healing."