CCDA Theological Journal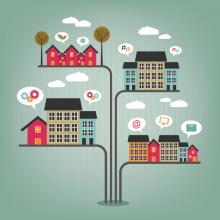 The Christian Community Development Association (CCDA) has been a powerful force for Christian social action over the past decade. CCDA's leadership development, resources, and vision have been powerfully focused on helping pastors and community leaders facilitate the restoration of communities all over the country and around the world.
Born out of the traditions of the civil rights movement, CCDA is now engaging a new generation of pastors, prophets, and ministers. This next generation of CCDA will naturally look somewhat different from previous generations as they respond to the ever-changing landscape of our society. As it turns out, one major difference is a hunger among leaders for a more robust and powerful theological foundation from which to pursue ministry.
Practics has long dominated the field of Christian social action. What works? What strategies and techniques will actually bring about change in our community? These have been the central questions of past generations. However, among a new generation of church and community leaders, practical questions are not the sole concern, and in some cases not even the primary concern.