campus ministry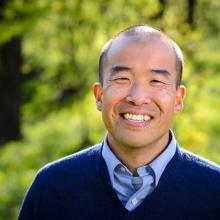 Tom Lin, 43, a Chicago native, Harvard grad, one-time missionary to Mongolia, was recently named the first nonwhite president of InterVarsity Christian Fellowship, the national ministry to 40,200 university students, based in Madison, Wis.
Most recently, he served as head of Urbana 15, the missions conference that occurs once every three years.
Max Kuecker was a devoted member of InterVarsity Christian Fellowship (IV) on Northwestern's campus in the mid 90's. It provided faith, fellowship, support, and friends. One thing, however, really bothered him: "It was clear from the culture around me that to be a Christian meant I had to be a Republican.