bulidings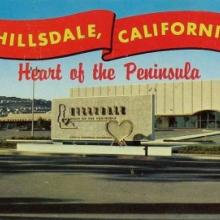 The enclosed mall at Hillsdale Shopping Center had everything on a Friday morning: 1.3 million square feet of glistening space, top-drawer retailers like Nordstrom, reliable outlets like Macy's, and teen-focused shops like American Eagle Outfitters.
It had everything except people.
The fabled mall — opened in 1954, enclosed in 1982 — felt like a ghost town. Or, in my frame of reference, like a big mainline Protestant church on a Sunday morning.