Breaking Bad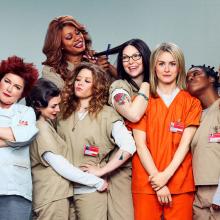 These days, female television characters can almost do it all. But we, the media consumers and producers, are still deciding if we should let them make mistakes, too.
And I don't mean just the I-dated-the-wrong-handsome-doctor mistakes, or the I'm-an-overprotective-mother mistakes. I mean the type of mistakes that warrant the label of antihero. Merriam-Webster defines an antihero as "a protagonist or notable figure who is conspicuously lacking in heroic qualities." Over the past several years, TV has become saturated with male antiheroes. Breaking Bad made a meth dealer Emmy gold, and Dexter garnered a cult following behind a sociopathic vigilante. But hey, boys will be boys.
Girls will be girls, too, if we let them. And girls aren't always perfect. John Landgraf, president of FX, says it's much harder to find acceptance for the female antihero: "It's fascinating to me that we just have really different, and I think, a more rigorous set of standards for female characters than we do for male characters in this society."
Wither Walter White?
How the morality tale of a cancer-stricken chemistry teacher who transforms himself (first by desperation and then through sheer hubris) into a cold-blooded, Machiavellian drug kingpin will end is what legions of fans of AMC's Emmy-winning Breaking Bad want to know.
But after the first episode of the series' final season aired on Aug. 11, the answer to what happens to Walter White (Bryan Cranston) remains a mystery — at least for another seven weeks.
Since its debut in January 2008, Breaking Bad has taken its audience on a spiritual journey — following Walt's soul on a slow, steady descent into a hell of his own creation.
"Fleeting moments of possible restoration for Walter occur throughout the series," Blake Atwood writes in the new book The Gospel According to Breaking Bad, which was released as an e-book to coincide with the season premiere.