bob cratchett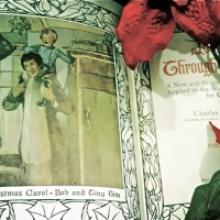 The Ghost of Christmas Past showed Scrooge a total of five visions. It is only the last two which are dark. The first three show the seeds of Scrooges own repentance.
The first vision shown to Scrooge by the Ghost of Christmas past is that of a young Scrooge reading alone, neglected by his peers, just before Christmas. Scrooge, watching his old self, begins to cry.
"What's the matter?" asked the Spirit.
"Nothing," said Scrooge. "Nothing. There was a boy singing a Christmas Carol at my door last night. I should have given him something: that's all."