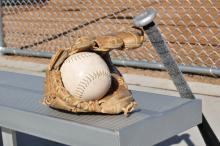 "Three congregations said they were uncomfortable playing our team because I am their pastor and I am an out bisexual person," said the Rev. James Semmelroth Darnell, 27, "which is surprising because I don't even play."
Darnell called the pastors' reaction ridiculous.
"It seems like my sexuality doesn't have anything to do with how my congregation plays softball," Darnell said. "It's frustrating because this is who is representing Christianity in our community, and this is the message youths in our community are getting."