Becket Fund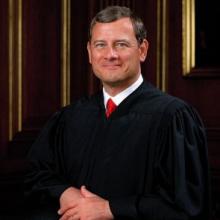 In some ways, the case of the Muslim prisoner who wants to grow a beard seems easy.  When it comes to a prisoner's religious rights, federal laws favors accommodation when possible.
So how could Gregory Holt — known as Abdul Maalik Muhammad after his conversion to Islam — possibly lose at the Supreme Court, where the justices heard his case on Oct. 7?
Holt wants to grow a mere half-inch beard — a length of whisker allowed in the vast majority of state prison systems, but not the one where he is incarcerated: Arkansas.
Even Chief Justice John Roberts wondered how such a seemingly straightforward case came before the high court, which usually occupies itself with the thorniest of legal questions.
Today Wheaton College, a leading evangelical Christian school and the alma mater of the Rev. Billy Graham in Illinois, sought an injunction for "emergency relief," as it seeks to remain exempt from the Health and Human Services (HHS) insurance mandate which comes into effect today.
Filed on Wheaton's behalf by The Becket Fund for Religious Liberty, the preliminary injunction would, the college hopes, temporarily keep at bay the fines which would be levied on them under the mandate, should they fail to comply with the provisions.
The provisions, which are part of the Affordable Care Act, would require "most employer health insurance plans to provide birthday control coverage," as was reported on God's Politics last month. Many Catholic institutions and groups have already filed lawsuits again the mandate, and Wheaton is one of a growing number of evangelical institutions joining in the legal challenge.