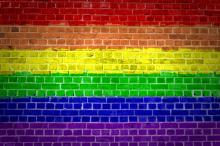 The small stack of envelopes that arrives at Grace Community United Church of Christ in St. Paul, Minn., each day are filled with good will and small bills – ones, fives and tens mostly.
The donations lift the spirit, said Rev. Oliver White, but they likely won't be enough to save the church.
"Technically, we should be packing," White said.
On June 1, the church will likely default on a high-interest loan and lose its building, unless it can come up with $175,000 to buy the loan out.
As of Wednesday (May 16), Grace Community was about $170,000 short, but its plight has gained considerable attention within and without the UCC, thanks to one of several reasons the predominantly African-American church may lose its home.