arctic ice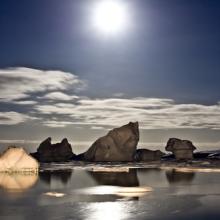 I'll be traveling to New York tomorrow with a number of Christian colleagues. We're having a rally — a Climate Action Prayer Rally! And you can join us!
I'm not sure about you, but I'm incredibly disappointed that our nation's leaders – from all sectors, all parties, and all levels – continually neglect to take leadership on our climate and energy crisis.
There are many reasons that climate change should be a top election issue, but here are just a handful of the most important ones.