air traffic controllers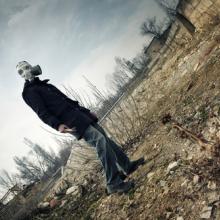 What comes into your mind when you hear the word apocalypse? Most of us think of us think of the total destruction of the world, or at least life as we know it. Think zombies roaming the streets, feasting on brains. On the other hand, my sarcastic generation is doing a pretty good job of using apocalypse as a silly word. I remember a few years ago when we had a large winter storm here in Washington, D.C.; it was instantly dubbed Snowpocalypse!
The English word apocalypse derives from the ancient Greek apocalupsis, which is the original title for the infamous Book of Revelation. Revelation involves a lot of fire, smoke, battles, and things generally blowing up, so it's understandable that today we would associate apocalypse with end-times battles. However, the word apocalypse contains a much deeper meaning. Far more profound than the long-awaited zombie hordes – or even the end-times prophecies of some churchgoers – this ancient, misunderstood word is an essential tool for comprehending the world we live in.
Apocalupsis is a term that means unveiling – as in setting aside a covering to discover what lies underneath. At the most basic level, the Book of Revelation is about removing the blindfold that the Powers have pulled over our eyes, allowing us to see the world as it really is. Revelation is about unveiling Empire, exposing the ways in which powerful interests destroy the earth and enslave other human beings to promote their own luxury and power. Despite its reputation, Revelation is not about a future-oriented, earth-hating vision of universal destruction. On the contrary, it is a vision of a new creation and universal restoration – the world finally set right and edenic harmony restored in the midst of the city.
OK – great, you may be saying. Nice to know, but how is this relevant to me?
Fair question. It's true that the Book of Revelation was written almost 2,000 years ago. Those were the days of the Roman Empire – think Ben Hur and Spartacus. For sure, things have changed a lot since then.
Yet, the more things change, the more they stay the same.