Abbey of Regina Laudis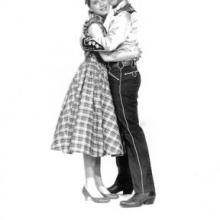 The way fans reacted to Dolores Hart's decision to become a cloistered nun, you might have thought the movie star had announced her intention to kill herself.
Even close friends and family could not fathom why this Grace Kelly look-alike, who gave Elvis his first on-screen kiss and had her pick of acting jobs, would stow herself away in a nunnery for the rest of her life.
As if to test her resolve in those weeks before she left Hollywood, Universal Studios offered her a role opposite Marlon Brando, a role she turned down shortly after she broke off her engagement to Don Robinson, a kind and handsome businessman who loved her intensely.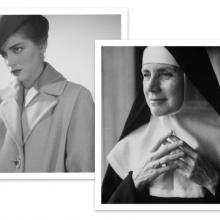 During her brief career as star of stage and screen in the late 1950s and early 1960s, Dolores Hart won a Theater World Award, was nominated for a Tony Award and gave Elvis Presley his first on-screen kiss (in the 1957 film Loving You) when she was just 19 years old.
Now 73-year-old Hart — better known for most of the last 40 years as Mother Dolores, Prioress of the Benedictine Abbey of Regina Laudis in Bethlehem, Conn. — has a new claim to fame: Oscar nominee.
Last week, God is the Bigger Elvis, a short documentary film about her journey from Hollywood starlet to cloistered Catholic nun, received an Academy Award nomination for best short documentary film.