501 c 3 organizations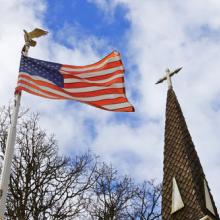 At issue was a new $100 "annual registration fee" that the city imposed on churches and nonprofits. Most of the fee will go toward building safety and fire inspections, and $25 toward administration costs.
But East St. Louis pastors say Mayor Alvin Parks is playing a game of semantics, using the word "fee" where "tax" is more accurate.
They say they only learned about the new fee when they began receiving letters from the city, warning that the churches would be turned over to a collection agency if they didn't pay. Nonpayment, the letter said, "may reflect negatively on your credit record, lien on property and other remedies that the State of Illinois allows."
Those building new churches pay fees for licenses and permits, just like anyone else putting up a new structure. But churches and nonprofits don't pay taxes.
In the last few weeks, as seems to happen every
election
year, both parties along with some pastors and churches are stretching (or