"In A More Perfect Union: A New Vision for Building the Beloved Community, Adam builds the clear case for America's need to come to terms with and repent for the ways it has woefully fallen short of extending the full meaning of its creed to all. Without that change, Adam insists, we will never realize our full potential, and we will remain hopelessly divided. Looking back is not enough, he argues; we must also lean forward in embracing and communicating a radically more unifying and compelling moral vision of the America that we sustain and that sustains us.
After decades of protests, forty-five arrests, and thirty-three years in Congress, I still believe in the power of the Beloved Community vision to ultimately transform our nation into a more perfect union. I still believe that we will create the Beloved Community, we will redeem the soul of America. I still believe we shall overcome. With great urgency, clarity, and hope, this book provides a moral road map showing us how."
United States Representative John Lewis (1940–2020), July 2020, from the forward to A More Perfect Union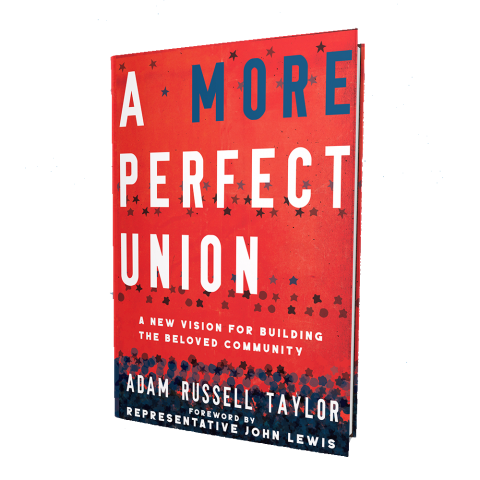 What People Are Saying About
A More Perfect Union
Eddie S. Glaude Jr.
Author of Begin Again: James Baldwin's America and Its Urgent Lessons for Our Own
"Rev. Adam Russell Taylor offers a path forward to making real the beloved community—a new consensus—for our time. Read this book carefully. Take note of the "beatitudes" at the heart of this bold vision and, together, let us get about the hard work of building a new America."
Nikki Toyama-Szeto
President, Christians for Social Action
"Taylor separates the truth from lies, and unlocks the foundations that feed into the discord and fragmentation we see. His insights weave together a compelling picture, that transcends the current divides and help us to re-imagine what life together might look like. Taylor helps us to dream bigger AND usher the beloved community into our neighborhoods."

Jim Wallis
Founder and Ambassador of Sojourners
"This essential book reframes and renews the vision from our earliest history, in the civil rights movement, to some of the most hopeful and powerful new examples of it today. I recommend this special book to everyone who wants to understand and feel how the beatitudes of the beloved community can make us refreshed, better, and stronger."
Share On Social Media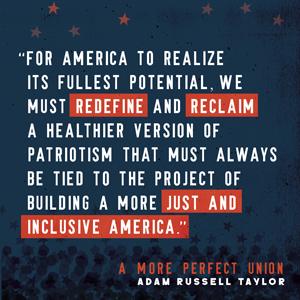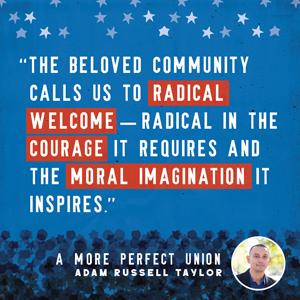 Resources
Follow Adam Russell Taylor on Social Media