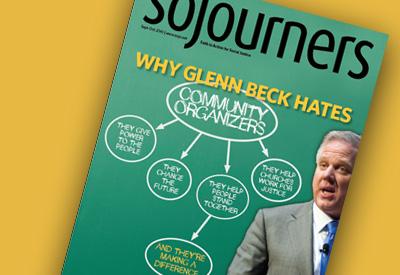 Allene David raises her hand for just about every question Dr. Bernadette Boozer poses to her forensic psychology night class at Trinity Washington University in the District of Columbia. There's no doubt she's a bright, articulate student. What is striking is her ability to come to class straight from her day job and stay not only focused, but totally engaged. In fact, she maintains a 3.8 grade point average and has been taking a full load of classes while working for four years straight including summers, all while raising a teenage son by herself.
The reason? She's been empowered by a private, liberal arts university that saw nontraditional students like her as an asset and an opportunity.
As universities struggle to maintain enrollment and students confront the costs of college in a recession, students like David could become the norm. In fact, she, her colleagues, and her university are examples of the new possibilities higher education offers.
"There was a time in Trinity's history when you wouldn't have seen me in this class," says the 39-year-old African-American event planner. "I don't think they knew what they were going to get when they started this. They now have a multitude of different ethnicities come through the door; vibrant women have walked out and are doing phenomenal things."
David is referring to the university's success in revamping its Catholic mission of educating women. Decades ago it thrived on educating mostly white, middle-class women. But by the mid-1980s, that population was gravitating en masse toward co-ed universities. Trinity had two choices: close—or rethink its mission of educating the underserved.
The Sisters of Notre Dame de Namur founded Trinity to make a college education accessible to women, explains Trinity president Patricia McGuire. "In 1897, it was because they were barred from admission. Today, women are still barred from admission because of economic conditions, because they have children, or because of racial or social class barriers," McGuire tells Sojourners.
When McGuire took office in 1989, Trinity had a little more than 1,000 students, more or less the same enrollment as the prior two decades, but only about 300 of them full-time. The numbers were propped up mainly by a weekend education program McGuire's predecessor, Sister Donna Jurick, created several years earlier. Thanks to expansions on that program and McGuire's own forward thinking, Trinity now boasts more than 2,000 students. Ninety percent of them are black and Latina women, and most hold down full-time jobs.
Exploring the obvious. Ask McGuire how she did it and she'll tell you there's no real magic. To her, it was simply a matter of exploring options that had been sitting in front of Trinity the whole time.
Trinity is in a predominately low-income and minority neighborhood in a city where the gap between rich and poor is great. Outlying cities like Baltimore have similar demographics. McGuire knew that many prospective students, especially those in the Mid-Atlantic region, could obtain Pell Grants, minority scholarships, and a wide array of funding for District of Columbia residents, in addition to what she could raise from her own contact with philanthropists.
Technical and business programs were also a major draw for students already in the workforce but struggling to stay competitive. In 2005, Trinity joined forces with Washington's Town Hall Education, Arts & Recreation Campus (THEARC) to set up an associate's degree program. In 2007, it teamed up with the nearby National Rehabilitation Hospital to offer a hands-on nursing program that propels graduates into one of the nation's fastest growing industries.
"Why didn't we offer that 50 years ago?" asks McGuire.
Why the liberal arts still matter. McGuire found that the bigger challenge was how to make the liberal arts component relevant and accessible to working-class women. She also had to convince those women, as well as alumnae and funders, of why a liberal arts education was still important.
"There's an old-fashioned view of the liberal arts that they're only for full-time undergraduates, preferably residential 18- to 22-year-olds," says McGuire. "Can you possibly be a 35-year-old woman who works in the Department of Labor, a single mom with five kids at home, and really talk about poets? Of course you can!" McGuire exclaims proudly.
That might mean taking weekend classes or less than a full load, and expanding writing center services for students whose public education hadn't quite cut the mustard. Ethnic and gender studies courses also needed to be a major part of the curriculum. But like any liberal arts institution, McGuire felt students would still need to learn about the canon of dead white men that have for centuries established a certain pecking order in American society—because to know it is to know how to challenge it.
"What employers value today and what they're going to value 25 or 50 years from now is someone who can think rationally and analyze material—someone who can read very well, not just read words but comprehend, analyze, synthesize, and draw conclusions," she says.
Now in her senior year, Allene David obtained her associate's degree through the THEARC program before continuing on.
"When I first started it was about self-accomplishment. It was something I always wanted but hadn't been able to finish. Along the way, it turned into something more," says David.
David now plans on obtaining a master's in the social sciences. She would like to use it in a professional setting while serving as an adjunct professor like Dr. Boozer, who brings her firsthand psychology experience in from the professional field each day.
Students of diverse cultures, ethnicities, and ages create a more well-rounded and experiential dialogue, notes David.
"My life experiences helped me in those classes. Sometimes my professor can't get a word in edgewise because we all have an opinion," she says. "For me, this has been an opportunity to be the student I might have been, but definitely the student I have become."

What's wrong with margin in mission? "People have said Trinity had to do this as a survival strategy. I don't care what you call it—a survival strategy, "margin in mission"— the fact of the matter is, this institution is serving a community of need that might not have had these services. It also helped Trinity get back on its feet. Isn't that life—that we are all an interdependent human community and that we've all learned to live together and support each other?" asks McGuire.
Trinity no longer participates in college rankings, but focuses instead on how to bridge the educational gaps with extra tutoring and Catholic teaching that encourages students to do as Jesus did—make sure everyone is welcome at the table.
"There was a belief that if you were going to climb the ladder then you put your hand out for other women to come with you," notes Claire Solu-Burd. The Turkish-American 2000 alumna came to Trinity from the white New Jersey suburbs seeking not just a good education but ethnic and class diversity. Solu-Burd showed other students how to write better research papers, and they offered her important insight into the world beyond the white picket fence neighborhoods where she grew up.
"We all wanted to succeed and it brought us together," she says, sitting at a table of multigenerational, multiethnic Trinity alumnae and students during a college reunion in June.
Diversity and beyond. The contrast Solu-Burd was seeking was even more notable earlier that afternoon when the event began. A group of African-American students gathered at the steps of Trinity's Main Hall to greet alumnae going back more than five decades. Inside, the meeting hall was filled with dozens of white women, many of them graying. Asked what she makes of that, a Trinity student at Solu-Burd's table smiles and shrugs.
"When I came here, I was kind of like wow, everyone looks like me. But when I
looked through years of class photos, I noticed they gradually got browner," says Anastasia Adams with a slight smirk. Then she sits up proudly and adds, "A lot of alumnae are surprised, but it's mostly positive. They just want to know what we do for fun and how it compares to their fun."
McGuire isn't surprised.
"Trinity teaches women to look beyond the surface, and within 10 minutes of any group of women being here, they forget who's black, who's white, who's short, who's tall ... that doesn't matter—that's all superficial," she says.
Contrary to what some might think, McGuire says racial prejudice wasn't the greatest concern people had about the school's transformation. Instead, some Trinity alumnae and sponsors raised preconceived notions that a university's prestige goes down when it admits people from lower economic classes and adds associates degrees and technical programs to its curriculum. McGuire says choosing to stay faithful to its mission to women gave Trinity a whole new reason for pushing on in spite of that.
"Part of that choice was deciding that we were not really going to indulge critics who are afraid of losses in social status or prestige by choosing to serve the least among us," says McGuire.
In the 1960s and 1970s, Trinity graduated the likes of Speaker of the House Nancy Pelosi and Health and Human Services Secretary Kathleen Sebelius. Today, the university continues to produce prestigious leaders. Maisha Leek, a 2003 alumna, is now the senior policy adviser for Rep. Chaka Fattah of Pennsylvania, and 2002 alumna Perita Carpenter is a producer for ABC News in Washington.
"Trinity helped me to realize that nothing is impossible," Carpenter told Sojourners. "The news business is very competitive, and if there is one thing I learned at Trinity, it's not to compare myself to others, but to be the best that I can be. As long as I am giving my best, I will succeed."
Faith and education. Accepting a more diverse student population also meant accepting a lot of non-Catholics. In that process, McGuire and the sisters came to a realization about their own faith—that the best way to manifest it was in the very action in which their Catholic order had been rooted. St. Julie Billiart founded the Sisters of Notre Dame de Namur after the French Revolution to educate orphaned girls.
"She saw education as the key to salvation. You cannot fully engage the idea of faith and spirituality if you're not knowledgeable," reflects McGuire. Also, "the Catholic Church has long believed that economic security is part of having a good faith life."
For Trinity, that happens as much in the classroom as in the example it sets for the broader community. One of Trinity's newer buildings, site of the luncheon, is a recently constructed gymnasium and recreation center that doubles as a place for campus and broader community activities. Outside of it, a massive green lawn serves as a summer day camp for inner-city children.
"A lot of times these young people have not had the exposure to a college campus, so this is not only a great outreach opportunity, it's also a great outlet for these girls, to let them see what's possible and what's available to them," notes Trinity's alumnae association board member Elizabeth Palmer.
As David leaves her night class, she comments on what an asset it is to be finishing her bachelor's at Trinity just as her own 17-year-old son is applying for college. For students like her, the old world order is fading.
"He's seeing that if I can do it, so can he," she says.
Julienne Gage is a Washington, D.C.-based freelance journalist and producer.