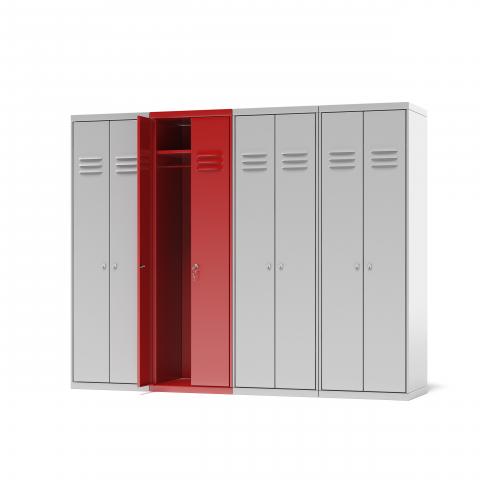 SIXTY YEARS AGO, Brown vs. Board of Education held that it was unconstitutional to have separate public schools for black and white students. Fifty years ago, a landmark piece of U.S. civil rights legislation was enacted that outlawed discrimination based on race, color, religion, sex, or national origin. By design it was to end, among other important things, educational racial inequities by eliminating separate educational experiences based on race.
Yet today, no matter how we view the data, children of color, especially African-American boys, show unequal levels of achievement—well below their white classmates. Data from the National Association for Educational Progress (NAEP) shows 38 years of limited-to-no change in rates of achievement for African-American and Latino children. Schools across the country are still distinctly segregated by race, and the willful interest and resolve to lead on these issues remains sluggish.
Overcoming systemic racial achievement disparities among children in our public schools is an overarching moral imperative of our day.
How is it that we cannot collectively rupture this trajectory—more than half a century later—"with all deliberate speed"? As an educational leader I find myself focused on these questions: Are those invested in educating our children interested enough? Do we actually know how to educate all students equitably? Where is the resolve among us to make lasting change for all children? I believe that, if we are interested, we'll learn. And that once we know how, we can change this narrative—but only if we are resolved to insist on positive change no matter the cost.
As a former superintendent of schools in an affluent suburban community in Minnesota with rapidly changing racial demographics, we faced resistance to even small changes, such as efforts to avoid increasing low-income and racial segregation in our schools. Palpable dissatisfaction with the loss of white privileges, perceived rights, and gestures of entitlement emerged. We experienced petitions, Facebook pages, threatened litigation, demonstrations, rallies, and picketing against the change. There was no interest from these community members to understand or embrace the district's attempt to address the systemic factors in play for the low achievement levels experienced by most low-income children and children of color, yet their resolve to trump any improvement efforts for students other than their own was relentless.
The time to express serious concern for the educational achievement experiences of children of color in our schools is long overdue. Specifically, we should attend to the experiences of African-American boys, whose historic intersection with schools shows a tragic and unchanging pattern of failure and low achievement.
Becoming informed on the issues of racial equity is worthy of our time. Find time to read, discuss, and experience children of color and their families so that we understand how to contribute to the solution with clear and accurate information. With humility we should dismiss any reservations that reveal what we may not know about the lives and needs of students of color.
I've seen school leaders express apathy regarding the achievement levels of their own students of color. Yet after examining the revealing data trends, some have decided that these disturbing achievement patterns do in fact, call for immediate action. These are the leaders who become determined to learn about the racial history and daily lives of their students. Once aware, their concern shifts toward a conviction to act, and positive change emerges.
Improving the school experiences for children of color should be a matter of great importance. School leaders should become deeply resolved to provide racially and culturally relevant school experiences for all students that lead to high levels of achievement. This is when we will begin to overcome the moral imperative of our day—eliminating predictable racial disparities among children in our schools. Be interested, be concerned, and get involved. 
Melissa Krull, former superintendent of schools in Eden Prairie, Minn., is an assistant professor of educational leadership at Minnesota State University, Mankato.
Image: school lockers, Kostsov / Shutterstock