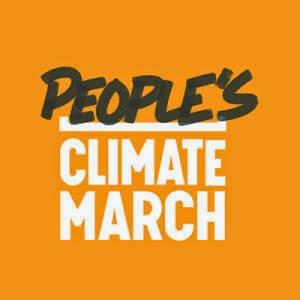 ON JUNE 2, Environmental Protection Agency administrator Gina McCarthy announced the next phase in the Obama administration's war on carbon pollution. The Clean Power Plan aims to reduce carbon-dioxide emissions from existing fossil-fuel power plants (the largest source of carbon pollution in the U.S.) 30 percent by 2030. That same day the stock market closed with record highs, and more than 173 companies and investors sent a letter to President Obama in support. Business understands that these regulations are good for long-term economic health.
State governments have welcomed the new plan because while the carbon limits are fixed, the path to achieving them is flexible. It allows both "rate-based" and "mass-based" methods of reduction, something unusual for the EPA, thus allowing some states to target specific industries and others to aim for overall carbon reductions. Catholic social teaching includes the principle of "subsidiarity"—let the most competent authority closest to the problem determine what works best in achieving a common-good goal. The Clean Power Plan that McCarthy, a Catholic, has rolled out does that. Yet it's not enough and it's not fast enough to beat our ecological endgame.
President Obama has pledged to reduce U.S. greenhouse gas emissions 17 percent below 2005 levels by 2020. To this end, he has 1) steadily increased car and truck fuel-economy standards; 2) required permits and set strict emission standards on all new fossil-fuel power plants; and 3) taken smaller, interlocking steps, such as establishing wind and solar renewable energy production on public lands, working with China to phase out hydrofluorocarbons, and significantly restricting funding from U.S. foreign aid agencies for new coal plants in other countries. This fall he may launch a low-intensity war on methane pollution from fracking and landfills. It's not enough. There are too many loopholes.
If we had a working Congress, Obama might take giant steps toward his promise of cutting U.S. greenhouse gas pollution. But a key component for that to succeed would be ending handouts to fossil-fuel companies and passing a common-good, integrity-of-creation, pro-life carbon tax. Right now, Congress can't even tie its own shoes, let alone exert that level of sophisticated leadership.
President Obama can and should do more. First, take the Keystone XL pipeline off the table by denying TransCanada's permit and force Big Energy to shift decidedly toward renewables now—not in 50 years. Second, sign onto and pay into the world Climate Green Fund. Third, show up in person at the U.N. Climate Summit in New York City in September, where Secretary General Ban Ki-moon intends to "reset" global climate talks. This Climate Summit is his altar call, his "come to Jesus" moment for heads of state on climate change—and he wants the whole world to be his witness.
To that end, the Peoples' Climate March in New York, held at the same time, may be the largest global climate action to date. "People power" events like this one inject hope into social transformation movements; they provide the disruptive innovation needed to create new sets of values; they demand the highest moral and effective standards from leaders. In other words, they amp up the "prophet" margin, giving voice to creation, which longs to be set free from slavery.
Is it enough? Is it fast enough? Not yet. The most ambitious climate targets set out by the U.N. and EPA aim for levels of atmospheric greenhouse gases around 450 parts per million (ppm), targets scientists call "high-risk." The low-risk, conservative goal—where we get a planet that's healthy for children and other living things—is 350 ppm or lower. Currently, our carbon levels are at 401.8 ppm. It's not enough, but the ship is turning.
In mid-June, Union Theological Seminary announced it was divesting investments in fossil fuels from its $108.4 endowment, becoming the first seminary in the world to do so. A week later, the Catholic University of Dayton announced it was divesting fossil fuels from its $670 million investment pool.
Christians don't just look for hope in desperate times; we are the hope in desperate times. 
Rose Marie Berger is a senior associate editor of Sojourners. Sign Sojourners' public comment to the EPA on the Clean Power Plan at sojo.net/epa-comments.