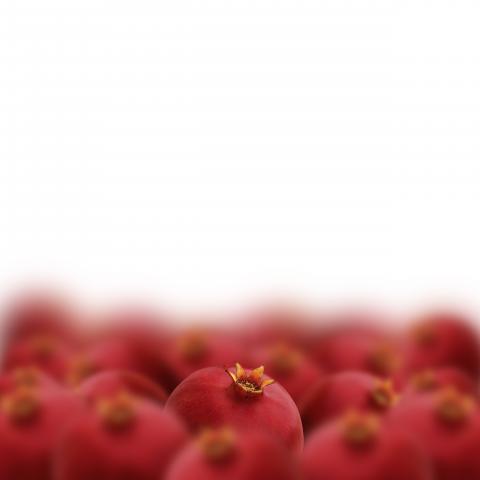 A new model of leadership that's been refined in the fires of change and conflict is emerging from U.S. religious women.
In June, the Institute for Policy Research and Catholic Studies, along with Solidarity with Sisters, invited 150 people to Catholic University for an opportunity to discuss the model of leadership that has developed in Catholic women's communities around the world over the last 50 years since Vatican II. The event coincided with the release of Spiritual Leadership for Challenging Times, an anthology of 10 addresses given by Leadership Conference of Women Religious (LCWR) presidents.
Catholic sisters are emerging as leaders ahead of their times. From Sister Simone Campbell, SSS, and Nuns on the Bus to Catholic Health Association CEO Sister Carol Keehan, DC, who helped pass the Affordable Care Act, to former LCWR president Sister Pat Farrell, OSF, who practiced authentic spiritual leadership in the face of the Vatican's ongoing investigation of that organization (an investigation that Pope Francis should have laid quietly to rest, but has not), religious women are getting notice for their thoughtful, faithful leadership in the face of withering criticism and their own communities' dramatic changes.
What are the marks of this new leadership?
1. Leadership must begin with facing oneself. Sister Marie McCarthy, SP, calls this taking "a long, loving look at what is." Developing a prayerful, contemplative consciousness allows illusions and judgments to fall away. What changes are needed so that we can go "deeper into life, into service, into God," as Sister Joan Chittister, OSB, writes? "The purpose of leadership is not to make the present bearable," writes Sister Joan, but "to make the future possible." This kind of leadership is measured and evaluated by the degree to which the people around the leaders are inspired to effective, resilient change.
2. Leadership conscience is formed in community. "Every part of the system has a piece of the truth and its part to play," says Sister Marie. Leaders must shift their perspective from hierarchies to holistic systems and listen deeply to the needs, affections, tensions, and desires of the whole body. Good leadership fosters prophetic vision. The prophetic life prompts communal wisdom and action, which is then organized by effective leadership. For the formation of a communal conscience, leaders must sit together in silence and invite wisdom in.
3. Leaders "befriend the wind," as Sister Doris Gottemoeller, RSM, puts it. Leaders learn, and help the community to understand, what unseen forces and influences shape them. How can these forces be turned to the advantage of mission? "The future depends, as it always has, on the mysterious work of God's providence in our regard," writes Sister Doris. "But the future also depends, as it always has, on how we answer the depth questions ... which have to be answered in every time and place." Leaders set the tone for minority opinions by normalizing contrasting viewpoints; asking "what might be reasons we should not move in this direction?"

4. Science has shifted its focus from "matter" to "energy," which informs how leadership is practiced effectively. Leaders must understand energy as power. "Countercultural, mutual, relational, it is the authentic power integral to the transformation of our church and of our world. It is the power of sisterhood," writes Sister Mary Ann Zollmann, BVM. True power is energy that bears fruit, not ascendancy over others or even influence to effect external change. "The group leads together," says Sister Marie, "and the role of the leader is to articulate and fine tune the leadings of the group," including solidarity with the poor and marginalized, because this relationship informs and transforms leadership. "All leaders must have the poor, voiceless, and marginalized as their spiritual directors."
5. Leadership skillfully navigates shifts. "The most critical issues facing leaders today do not have answers. They are complex questions that must be lived into," says Sister Marie. Superhero leadership is no longer the right tool for the job. Process is primary, results are secondary, because process builds creativity and experimentation into the system. It trains leaders and builds confidence as it goes along. In times of tremendous human change, movements arise that create the conditions for transformation. "The role of the leader is assisting the body to have the imagination to bring the group into the future it's headed into," says Sister Marie.
Our times require mature spiritual leadership. Our questions are too complex for one answer. Our faith has given us the wisdom, spirit, and living witnesses we need to step boldly—together—into the future.
Rose Marie Berger, a Sojourners senior associate editor, is a Catholic peace activist and poet.
Key to Catholic orders:
SSS: Sisters of Social Service DC: Daughters of Charity OSF: Order of Saint Francis SP: Sisters of Providence OSB: Oder of Saint Benedict RSM: Religious Sisters of Mercy BVM: Sisters of the Charity of the Blessed Virgin Mary
Image: pomegranates, Hasloo Group Production Studio / Shutterstock