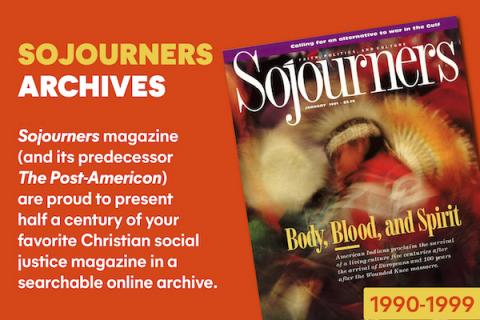 If a man is rich and strong anywhere,
it must be on his native soil.
Here I have been these forty years
of learning the language of these fields
that I may better express myself.
-Henry David Thoreau, The Dispersion of Seeds
When Thoreau penned the above lines in 1856, he had spent the last several years of his life studying the fields and forests just outside his hometown of Concord, Massachusetts, "learning their language" and coming to know intimately their biological properties and idiosyncrasies. Having been significantly influenced by his long and close friendship with the transcendentalist Ralph Waldo Emerson, and by a recent meeting with poet Walt Whitman, Thoreau's method of observing the changes in these places was not purely objective.
He was perhaps too enamored with the profound mysteries that he encountered, for example, in the seed-laden down of the local fireweed, or in the propensity for pitch-pine seedlings gradually to alter the face of their environment. He was also skeptical of a science that promoted intellectual understanding at the expense of human imagination, so his tendency to appeal now and again to a sense of the divine in the world around him is why he is best remembered as a literary or philosophical figure, and not as a scientist.
Nearly a century and a half later, one wonders how future generations will assess the current work of Wes Jackson, another "eco-linguist"-an observer of fields and sorter of seeds, philosopher and spontaneous theologian. Classically trained in the empirical method, especially pertaining to plant genetics, Jackson has in the latter half of his life become wary of the rigors of the discipline, and especially of the philosophical assumptions that ground Western science itself.
In the mid-1970s, during his tenure as a young biology professor at California State University in Sacramento, Jackson took what was presumed to be a brief sabbatical leave, went home to the wheat fields and short-grass prairie of central Kansas, and decided to settle in for good. He wanted to re-establish his roots. Perhaps like Thoreau, or like any number of local farmers with whom he had worked as a youth, he knew that if he were going to be rich and strong anywhere, it would have to be on his native soil.
IN 1978, "FLYING BY the seats of our pants," to hear him tell the story, he, his wife, Dana, and a fledgling board of directors founded The Land Institute on a small farm just south of Salina. At that point they did not know just what they would or should accomplish, but they were inspired and committed all the same.
Foremost in their minds was a vision for an alternative, sustainable agriculture, one that would listen first to the expectations of the land, to "enter into conversation" with the local biotic community, and then proceed in accordance with what were perceived to be both the ecological and moral boundaries of propriety. Such a perspective was radical indeed, but no less necessary in light of the predicament bestowed upon them by contemporary American agriculture.
In Jackson's estimation, agriculture, which is so often upheld as a panacea for the world's most basic woes, is a profound problem with both ecological and theological dimensions. With regard to the former, American agribusiness, driven exclusively by the economic assumption that grain supply will always be met with unlimited demand, has devised all manner of technological and petrochemical means to "hot-wire" the landscape into producing well beyond its carrying capacity.
To cite just one example, the demand for ever higher yields of corn has compelled plant geneticists to engineer hybrid varieties chosen for this peculiar ability, with the consequence that the plant's proficiency at warding off predators and disease is severely, if not completely, compromised. "Not to worry!" say the marketing managers of some of the world's largest petroleum-based fertilizer and pesticide companies. "We'll just provide you with one more chemical fix... at a cost."
So goes the crucifixion of the land. Since the early 1950s, Americans, and the world, whether they want to admit it or not, have reaped the benefits of a technologically defeated and chemically addicted rural landscape.
WALKING THE SHORT grass prairie of the verdant Flint Hills in Chase County, Kansas, Wes Jackson cannot help pointing out one or another of the varieties of native plant species that make this region so rich in natural history. "This is where Jesus will return," he says in his iconoclastic, but never irreverent, manner, "but it will be a touch-and-go affair." Whether or not the Second Coming is slated for the central plains, it is certainly possible that the ecological diversity present in these gently rolling hills could bring about a resurrection of the American landscape.
What if our agriculture, Jackson asks, were to follow nature's lead? What if (ecologically homogenous) monocultures of annual seed-producers-like corn, wheat, and soy beans-could be replaced in some areas of the countryside with (ecologically diverse) polycultures of perennial seed-bearing plants, such as Illinois Bundle Flower or Eastern Gamma Grass, which flourish in the Great Plains, or species that grow in any other bioregion?
As in nature, soil erosion and the need for pesticide and herbicide application could be greatly reduced; a healthy ecosystem is virtually self-sustaining in these matters. Further, chemical fertilizers could eventually be eliminated as the soil begins naturally to replenish its own minerals and nutrients through the decomposition of organic matter. Finally, and perhaps most appealing for its political implications, with the elimination of plowing and other forms of traction, there would be virtual liberation from an extractive fossil fuel economy, which for decades has been so destructive to the land itself.
Were Jackson merely to limit his research to these stated objectives, future generations would need only to seek out his writings in the "Science" section of their local bookstores. But, like Thoreau, and like nature itself, Jackson is characterized by complexity, his interests not limited merely to the tangible or concrete.
Like many contemporary scientists who have been frustrated by the horizons of their disciplines, Jackson is also compelled to reflect on questions of a philosophical or theological nature. And like the ecologist that he is, aware of the profound interdependence of the cosmos itself, he knows that no question can be asked or answered in an intellectual vacuum. Most urgent in his mind is the query: Where did this agricultural dilemma that we are now experiencing on our continent and around the world come from?
The answer lies in our alienation from nature, a condition that has ancient roots. Jackson suggests that human beings became knowledgeably separated from the natural realm sometime just after the Paleolithic period-ironically, about the same time that agriculture was being developed. Prior to this, Homo sapiens seem to have been characterized by what environmental historian Carolyn Merchant calls a "participatory consciousness," meaning an awareness of one's surroundings that precludes any perceived separation or objectification of the world as "other."
At one point in our evolutionary history, therefore, our ancestors considered themselves to be part of the natural world, and they were able to experience their surroundings directly and immediately. Humanity's "fall from grace" came about when nature began to be regarded instead as an object, foreign and manipulable. Such is our present state of affairs in which "the environment" or "wilderness" is regarded as something "out there" to be "saved" or "preserved" by one clever intervention or another.
Human beings now consider themselves to be separate from nature. In Jackson's estimation, evil (as opposed to mere fallenness) is characterized by the wanton manipulation of this "other" in order to serve one's self-aggrandizing ambitions, and in our current economic system this means "exploitation for profit." A variation, one might say, on the old Augustinian idea of concupiscence, "wanting to have it all."
TRAVELING THE 70 or so miles of dirt roads between Salina and Matfield Green-a rural village in southeastern Kansas where several institute interns live and work-Jackson is quick to point out one deserted small town after another, replete with empty churches and forsaken school buildings. Each is nearly devoid of human presence. "Witness," he says, "Wendell's 'unsettling of America'" (referring to the classic text by his friend, Wendell Berry). "It starts when the single-wide trailers begin to replace the farm houses, and it usually ends with a ghost town."
Why is it, he asks, that the people whose families settled these towns can no longer afford to live here? Why are rural communities now consolidating their education systems instead of supporting small local schools? Why the exodus to the cities?
Jackson addresses these issues in his most recent book, Becoming Native to This Place (see "The Wizard of Kansas," March-April 1995). Along with Berry, he realizes that rural flight has a distinctively Euro-American cause, one that was not present, for example, among the original natives of the prairie whom so many Kansas settlers displaced. The homesteaders came "with visions of former places but not the sight to see where they were." They were all too willing to accept the Cartesian, mechanical view of the universe that made them mere observers of the processes of their environment. They considered themselves privileged, however, in their distinctively human capacity for reason.
In the end they were betrayed by their abstractions, and by their unwillingness to heed the very concrete expectations of their biotic community. When combined with their fallen nature-their "wanting to have it all"-this became a deadly mixture. Exploitation and overuse of the land naturally ensued, and farmers found themselves victimized by an economic system that was at first lauded to be their savior. As rural wealth eroded away, so did the youth who had learned the tenets of a global, mobile culture. The result, in the words of the poet Gary Snyder, is that now "No one who lives here/has the power/to run this town."
JACKSON KNOWS THAT power does not lie in abstractions. If a person is to be rich and strong anywhere, it must be in his or her native place. Forget "global thinking" and megasolutions for saving "the environment" or "nature," he says, and begin to set your sights on your own local community, or any place you may decide to call home. For his purposes, Jackson has committed himself to an empty wrapper of a village, Matfield Green, where The Land Institute has purchased several houses and a school building, hoping eventually, with the help of the remaining citizenry, to transform this nearly lifeless town into an ecologically sustainable "place."
Endeavors such as these are needed in locations all over the United States, along with people willing to do the difficult and politically subversive work of becoming native to a place. This involves asking questions not only of the people but of the ecology out of which a particular community grows-"ecological accounting," to use Jackson's term. Such an inquiry, however, must always be revised and challenged along the way. As in nature, change is the rule.
The process of becoming native rejects static dogmatism. As Jackson says of "the homecomer," the talented and creative individual needed to dig in to a place and establish roots, he or she must "honor the balance of emotion and technique, people and land, individual and community, plant and animal." Implicit in this is the faithful balance to be maintained between duties to the Creator and to the creation. In an era all but overwhelmed with radical conservatives, it is indeed refreshing to find a visionary who can be so conservatively radical.
"The seed that is sown on good soil," Jesus told his disciples, "is the person who hears the word and understands it." So often this passage has been interpreted as an encouragement to know God through reading the texts of scripture and hearing them proclaimed. But every now and then it is good to be reminded by people like Wes Jackson that our world-nature-is profoundly "charged with the grandeur of God," to borrow a line from Gerard Manley Hopkins.
We do need to remember that Jesus advised his followers to "consider the lilies," or, to offer a variation on Thoreau, "to learn the language of the fields that we may better know both the Creator and ourselves." Nature-as the psalms, the prophets, and the parables of Jesus so beautifully affirm-is the dwelling place of divine wisdom. If the work of The Land Institute has any bearing on the future of American life, nature will be the ground from which our reconciliation with the Earth will gradually emerge.
DANIEL G. DEFFENBAUGH teaches religion and ethics at the University of Tennessee in Knoxville and is assistant editor of Soundings: An Interdisciplinary Journal. For more information about The Land Institute, write to 2440 East Water Well Road, Salina, KS 67401.