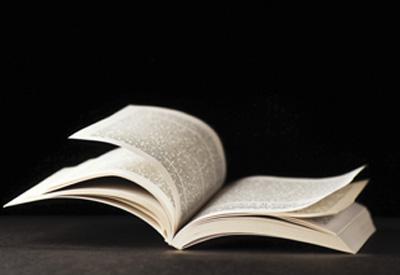 New Favorites
Here are five relatively recent titles that seem to me both of great importance and compelling interest:
With Job, part of the Smyth & Helwys Bible Commentary series (Smyth & Helwys, 2006), Samuel E. Balentine has written a truth-telling commentary on the book of Job that teems with broad cultural awareness and stunning, courageous insight. Job lives at the edge of scripture and goads at the edge of faith. Balentine is knowing and unflinching in his capacity to face the rich truth of God's holiness and all in our world that is not morally reliable or predictable.
In The Seven Pillars of Creation: The Bible, Science, and the Ecology of Wonder (Oxford University Press, 2010), William P. Brown has offered what will surely and quickly become a classic on the difficult issue of "science and religion" or, more precisely "creation and evolution." He has taken serious trouble to engage with the best available scientific thought and shows how biblical claims for God as creator resonate deeply with the order and awe-producing wonder of creation that inescapably culminates in doxology. He pays only slight attention to the shrill "new atheists," but takes seriously the "adults" in the scientific community who know better than any thin scientism.
Neil Elliott, author of The Arrogance of Nations: Reading Romans in the Shadow of Empire (Fortress Press, 2008), is at the forefront of the new generation of scholars who are learning to reread Paul (and especially Romans) in a contemporary way that moves beyond what became the reductionist categories of the old law-grace model. The new awareness is that Paul is making a vigorous claim for the rule of Christ in the presence of and over against the rule of Rome, and over against the Jewish leadership that colluded with Rome in its imperial ambitions. Elliott shows that the affirmations Paul makes about the rule of Christ and the strictures against the alternatives are aimed exactly at the rule of Herod. Specifically this applies to the much noted verses in chapter 1 concerning sexual distortion. The book is an important read for those who live in current "empire" in our society.
In The Ten Commandments (Interpre-tation commentary series; Westminster John Knox Press, 2009), Patrick D. Miller, in his usual precise and methodical way, has written the new classic exposition on the Ten Commandments. Miller has full mastery of complex critical issues but presses readily beyond critical questions to the theological substance of the stipulations of the covenant. He underscores the way in which the commands of Sinai break beyond the old stereotypes of "law" in Christian tradition and provide an ethical map for the performance of faith that intends serious covenantal emancipation. The book is an urgent read in a culture that has lost its way concerning neighborly loyalties and responsibilities.
In Apocalypse against Empire: Theologies of Resistance in Early Judaism (Eerdmans, 2011) Anathea E. Portier-Young has written most helpfully and compellingly about the apocalyptic literature. She probes the complex historical-critical issues and shows how this literature is in fact a courageous entertainment of the hardest questions of faith, order, and freedom. The term "resistance" in her subtitle suggests the practical import of the literature and of her book. The book is timely in a society that now faces an "ending" of a world we have known and trusted. This literature, as she makes clear, is an interpretive enterprise that deals with the "end of the world" and the emergence of a newness that is uncertain and threatening.
Old Reliables
Here are five books that have been decisive for my own work in Old Testament studies:
B. Davie Napier published a little-known and little-appreciated book while at Yale Divinity School, From Faith to Faith: Essays on Old Testament Literature (Harper & Brothers, 1955). It was my introduction to the thought of Gerhard von Rad, whom Napier followed and whose work was only then being translated into English. I read this study while I was in seminary; Napier discussed the "universal condition" in Genesis 1 to 11 and the Succession Narrative in 2 Samuel. I found his exposition to be electrifying, and from it I got "hooked" on the Old Testament. After that the work of von Rad occupied the center of my imagination, even as Napier continued his own poetic path of exposition.
In Introduction to the Old Testament as Scripture (Fortress Press, 1979), Brevard S. Childs, with his great erudition, changed the field of Old Testament study and my work with it. In his book-by-book introduction, he traced a move from a critical reading to what he called the "canonical" reading, with his sustained insistence that the biblical literature is to be taken as scripture, that is, as theological affirmation that cannot be explained away by modern critical categories. Along with the somewhat less nuanced work of Walter Wink, Childs freshly legitimated theological reading of the text when modern critical work seemed to be the only proper game in town. It turned out that his notion of "canon" was somewhat unstable, as he continued to change his mind; in my purview this is his great breakthrough, a going back from which is impossible.
Norman K. Gottwald's The Tribes of Yahweh: A Sociology of the Religion of Liberated Israel, 1250-1050 B.C.E. (Orbis Books, 1979), published in the same year as Childs' Introduction, offered what became the benchmark reading of the Old Testament in terms of socio-economic-political reality. His work was the harbinger of social scientific work to come, including liberationist, feminist, and post-colonial readings that now are front and center in the field. Gottwald makes clear that the Old Testament is shaped by and evokes attention to the economic realities that are the base beneath the superstructure of faith and which cannot be neglected in our exposition. His work was a wake-up call from "dogmatic slumbers" that had faded the Bible into an easy religious testimony. It is impossible, in my judgment, to overstate his influence for good in our common study.
With The Prophets (Harper & Row, 1962), Abraham J. Heschel wrote the definitive book on the prophets of Israel and did so with great lyrical force. He did not linger over critical matters but went directly to the theological substance of the literature. It is Heschel who discerned so poignantly the pathos of God, the divine capacity for suffering that has become the ground for subsequent theologies of hope, for "suffering produces hope." There is some irony in the fact that it required this Jewish writer to show Christians how suffering (of God) is a ground for newness.
Jon D. Levenson, author of The Hebrew Bible, the Old Testament, and Historical Criticism (Westminster John Knox Press, 1993), has almost single-handedly summoned Christian exegetes such as me to unlearn and relearn our work. He has made clear the extent to which much of our expository work has been unwittingly supersessionist in irresponsible ways. His essay in this book titled "Why Jews Are Not Interested in Biblical Theology" is a major reference point offering new possibilities both for shared reading of the text between Christians and Jews and for vigilant awareness that we read differently in ways that matter. I expect, from Levenson, to keep unlearning and relearning.
Walter Brueggemann, a Sojourners contributing editor, is professor emeritus at Columbia Theological Seminary in Decatur, Georgia.