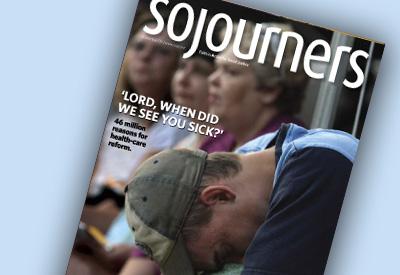 When Israel launched its attacks on Gaza last December, Gideon Levy wrote in Haaretz, Israel's prestigious daily, "Once again Israel's violent responses, even if there is justification for them, exceed all proportion and cross every red line of humaneness, morality, international law, and wisdom."
Such bold critique is not unusual in the Israeli media. Haaretz stands at the epicenter of dissent, with stories by writers such as Amira Hass and Levy that attack the government for its seizures of Palestinian lands, its savaging of Palestinian civilians, and its battlefield brutalities.
"There is no pressure on Haaretz," Levy said in a phone interview from Israel. "Not even from the government. Here and there, people cancel their subscriptions, but nothing more than that. Haaretz would not surrender to that kind of pressure."
The general lack of respect for official sensibilities was clearly illustrated in a November 2003 interview in Yediot Aharonot, a daily tabloid and the most widely circulated paper in Israel, with four former heads of the Shin Bet, Israel's internal security apparatus, its own FBI. Each interviewee condemned the occupation in voices that sounded more like Gideon Levy's than J. Edgar Hoover's.
Avraham Shalom, for instance, was quoted in the right-leaning paper as saying, "We are behaving disgracefully. Yes, there is no other word for it. Disgracefully. We totally debase the Palestinian individual … Nobody can take this. We too would not take it if it were done to us." Ami Ayalon, another former Shin Bet head, agreed. "Much of what we are doing today [in the Territories] is immoral, some of it patently immoral."
Israel is a country that takes its schizophrenic democracy seriously. It may deny the people it occupies their basic human rights, but it manages not to let that be an impediment to the functioning of its democratic institutions.
Israel's penchant for boisterous discourse is rooted in its tradition of verbal brawling that characterized the encounters between socialist Zionists and nationalist Revisionists all through the last century.
Nahum Barnea, a veteran political analyst for Yediot Aharonot, remarked from Israel by phone: "The question of whether we can afford such freedom is usually asked by people who are uneasy about freedom. In 61 years of statehood, there has been no serious attempt to block freedom of the press."
U.S. media, on the other hand, have often approached Mideast coverage with kid gloves. Ori Nir, a former journalist for Haaretz and The Jewish Daily Forward and now a spokesperson for Americans for Peace Now, tells of a panel discussion he once organized for the American Jewish Press Association.
"The subject under discussion, I believe, was should the Jewish media in America tell the truth about Israel if that meant disclosing facts that might depict Israel in a shameful light," Nir said. "I recalled a story I did for Haaretz in 1996 on Palestinian Authority censorship. If a Palestinian journalist wrote something that was considered harmful to the PA, or that showed Palestinian life in a disparaging way, it was censored. I said the American Jewish media seemed to be taking the same approach. Should we apply the shanda (shame) factor in reporting on Israel? We shouldn't. The Jewish community deserves to know the truth about Israel."
Questions about U.S. media coverage of Israel, and what the American public deserves to know, are being raised with increasing frequency in recent years, and not just in alternative publications on the Left.
In his May 2008 Miami Herald story "Mideast Coverage Is a Matter of Perception," ombudsman Edward Schumacher-Matos wrote that the paper ran 77 articles over the previous three months in which Israel and/or Palestine were mentioned in the first two paragraphs. Only three of the 77 stories mentioned the Palestinians alone. "Not only did Israel get more attention," Schumacher-Matos wrote, "but more importantly, stories about the conflict between the two were overwhelmingly told from inside Israel, even if critical of Israeli actions."
Hussein Ibish, a senior fellow at the American Task Force on Palestine (ATFP), is a scholar who brings a hard-edged balance to this issue.
"The American media is very tendentious," Ibish said, "more tendentious than a lot of the Israeli media. Even in Yediot Aharonot, which is right wing, you have better coverage than you get in the American media. But I think if you read The New York Times and The Washington Post carefully, you will get the basic facts of the conflict. Some of the reporting may be superficial; there is a reticence about mentioning the fact of the occupation itself and the suffering it causes, but then you have Bob Simon's piece on the occupation on 60 Minutes, which is very moving and powerful and tries to show the occupation as it really is."
There are many inhibiting factors at play in the way Israel is covered by much of the U.S. media. According to Jim Lobe, Washington Bureau chief of Inter Press Service, "Holocaust consciousness has penetrated American culture to a great extent." In the past few years, images of rockets falling on the city of Sderot (and prior to that, suicide bombings in Tel Aviv and Jerusalem) gave many Americans the strong sense of an Israel under siege.
In Congress—which Pat Buchanan once called Israel's "amen corner"—Israel is regarded as a staunch U.S. ally, the Middle East's only democracy, and the beloved of the American Jewish community. The U.S. mainstream media reflect the view of mainstream politics. It also reflects the absence of debate in mainstream politics on such issues as settlements (with Obama, this may be changing), land seizures, and the wall (the "security fence" built by Israel in the West Bank).
Mainstream media are also pressured by some to promote a pro-occupation perspective on the Middle East. The group Committee for Accuracy in Middle East Reporting in America (CAMERA) attacks reporters and media outlets that it determines to have been insufficiently positive about Israeli policies or actions or too positive about people, countries, or events considered to be "anti-Israel."
Given the one-sided nature of much mainstream media coverage of Israel-Palestine, "You wouldn't think that Jewish pressure groups like CAMERA would be needed," says Peter Hart of FAIR (Fairness and Accuracy In Reporting), who has written about the media and Gaza for Extra!, FAIR's magazine. "But the point of a pressure group is to keep the pressure on, to be 'watchdogs,' the word they use at CAMERA."
In 2002, WBUR radio in Boston, an NPR affiliate, lost a million dollars in funding as a result of a CAMERA-led campaign to boycott the station, which the group accused of having an anti-Israel, pro-Palestinian bias. Ironically, the charge of bias had been leveled against WBUR by pro-Palestinian advocates as well.
It's taken a long time, but fissures in the U.S. media bias about Israel are starting to be visible. The American Task Force on Palestine is turned to for quotes, if not commentaries, in The Los Angeles Times and The New York Times. "The Times sees us as an A-List source," said ATFP's Ibish. Its representatives were seen regularly as commentators on CNN during the Gaza war.
Observers such as Andrew Silow-Carroll, editor of The New Jersey Jewish News, has noticed a "loosening of opinion" on the op-ed pages of the major newspapers. "Recently in the L.A. Times," he recalled, "someone floated the idea of the dreaded one-state solution, Palestinian and Israeli." Of greater impact were op-ed pieces by John Mearsheimer and Stephen Walt, authors of The Israel Lobby and U.S. Foreign Policy, and a July 2007 op-ed by Mousa Abu Marzook of the political bureau of Hamas, discussing the rescuing by Hamas of the BBC journalist Alan Johnston. In The New York Times this year alone, op-ed pieces criticizing West Bank settlements were to be found in a January column by Thomas Friedman and a May column by Roger Cohen.
The anarchy of the new electronic media, with their blogs and Web sites, and with their departure from the mainstream media's gray restraint and political correctness, is already undercutting the traditional way of looking at Israel.
Ramzy Baroud, a Palestinian-American, edits the online Palestine Chronicle, which he said gets 10,000 to 15,000 visitors a day, many with university and government e-mail addresses. "Before the Internet, it would have been impossible for a bloke like me to challenge the Israeli narrative." After the recent killing of a Palestinian during one of the Friday protests at Bil'in, which Israel announced it would investigate, Baroud was sent a tape of the demonstrator being shot by a soldier. "We ran it in the Chronicle and put it on YouTube," Baroud said.
"For years," says Ron Kampeas, Washington bureau chief of the Jewish Telegraphic Agency, "the big political blog was Drudge. Now it's The Huffington Post. The Post does a lot of original reporting, but some of its views are highly critical of Israel. It also has views that are pro-Israel."
Ori Nir is less sanguine. The blog postings that wash up on his computer are thick with neo-Nazi hard-core right- and left-wing vitriol, and conspiracy theories against Israel and the Jews. "It makes the pro-Israel community feel that Israel is under attack," Nir said. "Unfortunately, the responsible mainstream media are shrinking, and the extremist blogging margins are expanding."
Among the media wounds Israel has sustained in its battle with the Palestinians, one of the most recent has been self-inflicted. The government sought to protect itself from negative coverage by banning foreign journalists from Gaza when it went to war last December. Foreign journalists found themselves confined to the so-called "Hill of Shame" in southern Israel, with a view into northern Gaza. The journalists fumed. Many came to rely on Palestinian reporters and camera operators inside Gaza for their feeds.
In the case of Simon McGregor-Wood of ABC News, this led to a rare, even radical bonding between a major media reporter and Palestinians in Gaza.
"My Palestinian colleague and friend, Sammi Zyara, and his trusty camera crew, have been our eyes and ears on the ground," McGregor-Wood said. "Every day they brave Israeli shelling to bring ABC its pictures of what is happening on the other side of this conflict."
Robert Hirschfield is a New York-based freelance writer.