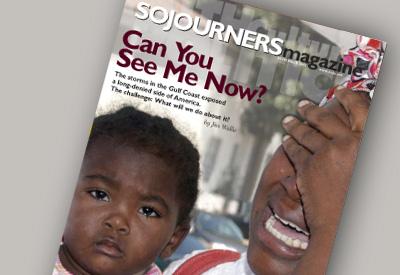 It's difficult to find high-quality Christian writing for young adults. This is particularly true of fiction, which is perhaps why The Lion, the Witch and the Wardrobe was so rapturously received when it first appeared in 1950, and why the popularity of The Chronicles of Narnia has endured despite C.S. Lewis' prejudices. There is, of course, much poorly written young adult fiction containing dubious eschatology and Pollyannish spiritual inanity—I'm sure the 40 books in the Left Behind: The Kids series are just as deficient in literary quality and doctrinal soundness as their adult counterparts.
Like the Narnia books, the best of the current crop is at heart good fiction, with convincing characters, compelling plot, and all the other elements that sustain good literature. It's on closer inspection, or with senses already attuned, that a distinctly Christian message emerges. Most of the fiction below has a socially progressive undertow, and most, for one reason or another, concerns adolescent girls in situations of cultural displacement. Other than Lizzie Bright and the Buckminster Boy, the following books are suitable for kids 12 and older.
The young adult summer blockbuster Harry Potter and the Half-Blood Prince is one of the better books in J.K. Rowling's highly successful franchise. Her 16- and 17-year-old heroes still seem stuck at 14, though they're finally wrestling with some of the thornier effects of puberty on friendship—how does a boy sustain a friendship with a girl on whom he has a wild crush? How does your friendship with your best friend survive if you kiss his younger sister?
This installment in the saga is bedeviled with the same problems as the previous five: The magic is inconsistent and so are the consequences for using it; Quidditch is a boring game; Harry is too successful at everything to identify with; and Rowling assumes (accurately in most cases) that her readers are intimately familiar with everything that has come before, so there's little in the way of recapping and reminders. But, as usual, Rowling nails the atmosphere of high school perfectly and is an astute observer of pubescent social interaction. She's also all about plot, rather than character, and there's a lot of plot in this novel. Rowling's writing has improved over the years, and in this latest novel Dumbledore, Ginny, Ron, and Hermione finally come into their own.
If, like many Christian parents, you don't feel comfortable with Rowling's a-Christian world (why does Hogwarts School for Witches and Wizards have a Christmas holiday?), but you are looking for fantasy fiction for a young adult, consider G.P. Taylor's novels Shadowmancer and Wormwood. Taylor is a publisher's dream; a country vicar who sold his motorbike to self-publish Shadowmancer, he went on to global success, critical acclaim, and award after award. Wormwood recently came out in paperback. The novels are packed to the gunwales with adventurous orphans, aliens, demons, monstrous vicars, shipwrecks, daring escapes, precious artifacts, and an angel, Raphael, who—as does his human alter-ego, Abram—acts with righteous indignation.
Taylor's stories easily stand up to the first two Harry Potter novels, and they have a subtly Christian worldview. In contrast to Rowling's world, in which spells, witches, wizards, warlocks, and werewolves are all normal and mostly good, Taylor's universe is resolutely, albeit discreetly, Christian. Faith and love are what break the power of magic and fear. Raphael/Abram continuously points the children's attention and thanks back to "the King," and there is an ongoing theme of resisting the corruption of true faith by succumbing to fantasies of worldly or spiritual power.
THE SUBJECT MATTER in No Laughter Here, by Rita Williams-Garcia, is more harrowing than you'd expect to find in a book for young teens. An African-American author whose star is on the rise, Williams-Garcia's latest novel concerns the friendship of two adolescent girls in Queens, New York. Akilah gradually uncovers the horrific truth that Victoria's much-anticipated trip to Nigeria for a traditional coming-of-age ceremony involved ritual female genital mutilation (FGM). Suddenly much of Victoria's miserable behavior since her return to America starts to make sense to her friend. The rest of this well-written story details the recovery of their friendship and the fallout from the FGM and its discovery.
If you're a parent to a particularly inquisitive child with a strong stomach, Williams-Garcia's novel is an appropriate way to introduce the harsh reality of FGM to them. It's an engaging novel, with two convincing characters at its center. No Laughter Here ties together a number of important social issues: bullying, racism, and the question of how much cultural identity and traditional practice immigrant communities should seek to retain. It's an appealing tale of adolescent friendship across several social divides, but it's one you may feel too queasy to finish.
In Kira-Kira, Cynthia Kadohata's unobtrusive prose unfolds the affecting tale of the Takeshima family, who leave their failed store in rural Iowa to start a new life in southern Georgia. There, both parents work endless hours in chicken processing plants, as many Japanese Americans did in the 1950s and '60s. They attempt to live the American dream of home ownership, but, burdened by their older daughter's growing medical bills, the effort almost destroys their tight-knit family. The personalities of the extended family members are well-drawn, though co-workers and school friends are more lightly sketched.
Kira-Kira has some insightful things to say about family, duty, and loss but is most affecting in its portrayal of Katie, an imaginative child whose inner life is far more compelling to her than the school work about which she is unable to care. Any young person inclined to fantasy will resonate with this portrayal, as will any adult who led a similarly imagination-centric childhood. Kadohata's tale is engaging from the outset, and the impact of tragedy upon Katie and her parents is moving.
MONSOON SUMMER is Mitali Perkins' enjoyable depiction of a mixed-race family from Berkeley, California, which spends the summer monsoon season in India. Teenager Jasmine (Jazz) and her family visit the orphanage in Pune from which her mother was adopted by a white American couple. Jazz, her brother, and parents all have to make important choices in Pune—whether to work in the orphanage, whether Jazz will go to the private school with the local rich girls, and whether she'll ever tell her best friend back home that she loves him.
Jazz, of course, thinks she's big, fat, and ugly, but learns over the course of the summer that in fact she is strong, beautiful, and much admired by the Indians she encounters. She also learns to be giving of herself and her talents. That a tall, well-built, solid girl—who dreams of throwing the shot putt at the state level—is portrayed as glowingly attractive and a smart businesswoman to boot marks a refreshing change from the usual narrow definitions of American beauty.
Perkins is married to a pastor, and her novel's half-Indian family is a church-going, nominally Christian family. When exposed to the faith of the nuns at the Pune orphanage, however, their latent faith comes more strongly to the surface. It's clear if you know to look for it that it is God who enables Jazz and her father to break free of old, self-protective habits and to love sacrificially. Monsoon Summer is a deftly told story, written with a lightness of touch and vividly capturing the atmosphere and character of the Indian rainy season.
As satisfying as Kira-Kira and Monsoon Summer are, Lizzie Bright and the Buckminster Boy, by Gary D. Schmidt, is the pick of the bunch. This is one of the most complete novels I've read all year, irrespective of target age group. It's unsurprising that the book won a Prinz Award for Excellence in Young Adult Literature from the American Library Association or that it's a Newberry Honor Book. With its exquisitely lyrical passages—particularly when evoking landscape—a captivating narrative, and the best pairing of protagonists since Jill and Eustace in C.S. Lewis' The Silver Chair, Schmidt's novel deserves all its accolades and awards.
Turner Buckminster and his parents move from Boston to a small town on the Maine coast in the early 1900s, following Turner's father's appointment as the new minister at Phippsburg First Congregational Church. Turner rapidly finds himself in several varieties of hot water for alleged vandalism, fighting, trespassing, back-talking, and—crime to end all crimes—befriending Lizzie Bright Griffin, an African-American girl from nearby Malaga Island, which is mostly inhabited by African Americans living in shacks. Turner finds himself creating a life parallel to, and almost entirely separate from, that of his parents and the rest of Phippsburg.
The novel has a historically accurate backdrop: In the name of progress and the tourist trade, the townspeople contrived to clear Malaga of its inhabitants and had many of them institutionalized in a local mental hospital. Against this background of oppression and imminent injustice is one of the most beautiful accounts of teenage alienation, young love, and deep friendship you're likely to come across.
Lizzie Bright is a subtly Christian novel. The plot highlights the difference between the sincere faith of Lizzie's grandfather—the pastor on Malaga Island—and the insincere faith of the town fathers. Turner becomes friends with Mrs. Cobb, a crusty old lady, after he's made to play hymns for her in punishment for skipping stones at her fence. It's clear that their friendship, and the more surprising friendship the old lady forms with Lizzie, are the work of a gracious God of forgiveness. Particularly since Mrs. Cobb's initial reaction to Lizzie is "Oh my sweet Jesus, a Negro girl standing in my house."
Of course, even though God is real, bad things still happen, and so (warning: spoiler ahead) Malaga Island is cleared and the tragedy occurs. It's one of the myriad ways this book reflects the truth of life—that grace and pain always coexist. Rev. and Mrs. Buckminster finally realize they have to stand up for mercy, tolerance, compassion, and, crucially, justice. It's all far too little, far too late, but it's the turning point. As he attempts to prevent the burning of the Malaga Island shacks, Turner's father is murdered by the sheriff, an incontrovertible stand has been taken, and the foundation of the townspeople's greed is cracked by the life-risking love displayed.
Despite the desolation of its climax, the novel's coda has Turner sharing his freshly inherited house (Mrs. Cobb's) with the family of his chief tormenter among the town's children after they fall upon hard times. The dark turns of event that overtake Turner and Lizzie are made all the more devastating in the light of the brightness of their relationship.
Richard Vernon lives and writes in Brooklyn, where he occasionally reads books intended for fully grown people.