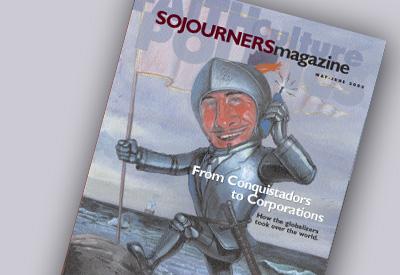 Hale County, Alabama. Total resident population: 15,861. Total units of housing: 6,370. Median value of houses: $34,900. Percentage of high school graduates: 54. Median household income: $14,508. Percentage of unemployment: 9. Products: catfish, poultry. —Alabama census statistics (1990)
---
Straw bales. Rammed earth. License plates. Windshields. Salvaged wood. These are the construction materials students at Samuel Mockbee's "Rural Studio" use to build dream houses for poor people in Hale County, Alabama. For 10 years, until his death in 2001, Mockbee challenged, shaped, and discipled middle-class students from Auburn University in what he called "the classroom of community" where they experienced the "smell and feel of poverty." The Rural Studio's curriculum moves its more than 430 students beyond paper architecture to an artistic, ethical, and political discipline rooted in community. Student Jennifer Stanton said about her semester, "I learned life is not about money. It's about where you put your importance." —Rose Marie Berger
Harris (Butterfly) House, 1997.
"No, I don't think I'll take one of those today," said elderly retired farmer Anderson Harris when Samuel Mockbee offered to build him and his wife, Ora Lee, a cost-free house. The architecture students finally convinced the Harrises that Rural Studio really could build them something wonderful, despite their fear of losing what they already had—a tin and plastic shelter without heat or indoor plumbing, one with steps that trapped wheelchair-bound Ora Lee inside.
The Harrises' new 600-square-foot, one-bedroom house is half porch and fully ventilated. The roof's two intersecting rectangles create a 250-square-foot screened porch. The steeply sloping roof catches rain that goes directly into a cistern for toilets and laundry.
To accommodate Ora Lee's wheelchair, the students built an entrance ramp, wide doors, handrails, and low fixtures in the bathroom.
Costs for the house—funded by Rural Studio—were kept to about $25,000 (plus $5,000 for the cistern and wetlands-sensitive septic system). Materials included a tin roof and heart pine recycled from a 105-year-old church that was being razed nearby.
Photographs by Timothy Hursley from Rural Studio: Samuel Mockbee and an Architecture of Decency.