"What a waste it is to lose one's mind. Or, not to have a mind is being very wasteful. How true that is." Tough words from a tough man. The man: Dan Quayle. The words: I have no idea. But they were spoken with the seriousness and confidence
that can only come from a selfless public servant who once said, "I stand by all the misstatements that I've made."
Forgetting for the moment that being president is a speaking part, Dan Quayle, the heir-transparent to George Bush's teeny little legacy, has announced his candidacy for the highest office in the land. Or, to use his own words, "It's not the highest in altitude, of course, since a mountain is much higher than that. And you wouldn't put an office on a mountain, because all your memo thingies would blow away." Okay, I just made that up (or I could put it on the Internet and then it would be true). But I didn't make up this one: "I have made good judgments in the past. I have made good judgments in the future."
Yes, Dan Quayle is back, and I know I speak for pundits everywhere when I say how much I've missed him. People can criticize the media for being secular, but I'm telling you the idea of having Dan Quayle back on the campaign trail is causing journalists to fall on their knees in religious fervor, thanking God for the bounty of His or Her blessings. Writers who previously only used the name of Jesus Christ with the middle initial "H" are now giving all credit to the risen Lord who, in his mercy and divine sense of humor, has rolled away the stone of political reason and brought Dan Quayle back from the dead.
Instead of sleeping through the rhetorical sparrings of Steve Forbes (or is it Steve Business Week?) and whichever of the Bush brothers is running (is it Jeb, or his other brother Jeb?), now we have the prospect of Dan Quayle being up there on the dais. And SAYING STUFF! Like this: "Republicans understand the importance of bondage between a mother and child."
Read the Full Article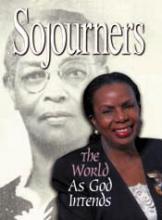 ​You've reached the end of our free magazine preview. For full digital access to Sojourners articles for as little as $3.95, please subscribe now. Your subscription allows us to pay authors fairly for their terrific work!
Already a subscriber?
Login