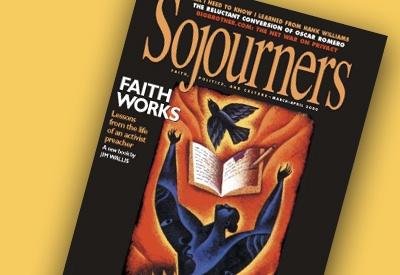 The East Brooklyn Congregations (EBC) literally have rebuilt an entire community by securing the funding to erect 2,300 single family homes in a devastated section of Oceanhill-Brownsville in New York City and forcing the board of education to create two new high schools in the area.
Rev. Johnnie Ray Youngblood is EBC's chair and pastor of St. Paul Community Church, a 5,000-member church in East Brooklyn. Rev. Youngblood's commitment to community organizing came through an increasing sense of the gap that exists in too many churches between the present and eternity.
The construction of the new homes drew its inspiration from a sermon delivered by Rev. Youngblood on the biblical prophet Nehemiah. He preached on the verse where Nehemiah tells the city officials in Jerusalem, "you know full well the tragedy of our city. It lies in ruins and its gates are burned. Let us rebuild the wall of Jerusalem and rid ourselves of this disgrace!" (Nehemiah 2:17).
EBC developed the Nehemiah Homes project in the midst of the decimated, predominantly black neighborhoods of East Brooklyn where drug dealers ruled the streets, even in daylight. They decided to build only single family homes to create a clear sense of accountability and so that the houses would be owned, rather than rented—so each resident had an emotional and financial stake in the experiment's success. The homes would be attached to keep construction costs below $50,000 per unit. And they would be built in the thousands, rather than in the small numbers of most pilot programs, to foster a renewed sense of community.
EBC created a revolving loan fund that received its seed money from the Missouri Synod Lutherans and the Catholic archdiocese. Costs were made affordable by securing state subsidized mortgages at 9.9 percent interest and a hard won agreement from Mayor Koch that the city would condemn the land and provide tax deferrals and interest-free loans totaling another $10 million. The Nehemiah Homes project is a clear example of the ways in which churches have profoundly shaped the character of the community organizing effort.
HELENE SLESSAREV is the director of urban studies and associate professor of political science at Wheaton College in Illinois. Her most recent book, The Betrayal of the Urban Poor (Temple University Press, 1997), examines the shortcomings of developing systemic policy solutions for urban poverty.